New Site Released: Jan 2015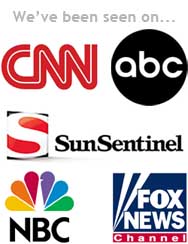 Welcome to the ULTRA TechLife site. We provide unique science and technology articles, analysis, consumer guides, product reviews, entertainment pieces, and more from expert perspectives. Be sure to bookmark us and tell your friends about our new site. Read on to learn more about our new features.
In the process of releasing our new site, we've deleted all previous likes and comments (since we've also transitioned to a new comment system). The new site overhaul includes a completely new custom design, a mobile friendly interface, new science and technology articles, reviews, and new image compression technology (loads faster). In addition, we're really excited to announce that our entire website can now be translated into nearly any language.
The ULTRA TechLife website was designed by Emera Media and has been awarded full W3C compliance for industry standard interoperability. We recommend that you have the latest version of either Firefox or Chrome as well as Flash and Java to experience the most of our site.
Visitor Feedback
"I've been visiting since 2007. Great translation!" - Rik, Sweden
"Hello from China..." - Chen Sun, China
"Thanks for the review of the MP707 media player..." - Jason, California
"I'm reading the translation... it works great..." - Peit, Russia
Latest Funding Project - Expose the Dental Industry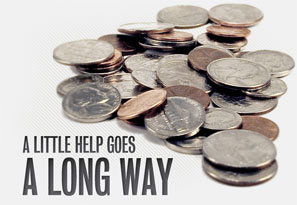 Released: January 24, 2015. We need your help. Ben's on a new mission. We've started a funding page for this cause. This could help a lot of people and save millions of dollars.
"I've dedicated my life to higher education. I've also spent most of my free time doing volunteer work. Life's insane dental expenses threaten my mission. I'm turning to the people to raise funds for out of pocket costs and a new mission that will benefit you, the people: raise enough funds to expose the dental industry by creating a free website to inform everybody of dental secrets, picture examples of what to look for, finding budget or free care, and warning signs that you're about to get ripped off. This single website could save people thousands of dollars, a lot of time, anger, regret, and even avoid bankruptcy." - Ben Alonzo
Ben Alonzo is an author and professor. He's on a mission. Will you help? Every dollar counts. Read more at: http://www.gofundme.com/exposetheindustry
Got Unique Science or Tech News?
Tell us if you have a unique story, science or technology news, an invention or hi-tech hobby. You can report news to us by clicking here. Be sure to include your contact information, details about the story and links to any media, if available. We ask that people limit their submissions to one per day, due to the high volume of mail we receive. Please note that we don't provide technical support services for the products we feature or review. You can go to the manufacturer's website to get sales or service support.
Calling All Advertisers & Manufacturers
We're looking for advertisers and cool tech-related products for our site and HD content channel. If you have a great product and you think we should feature or mention it, please contact us here. Advertising space is available for 2014-2015 on our sites, vehicles, public events and HD video channels.