ULTRA TechLife | Official Site | Science & Tech
UTLRA TechLife's New Website Launched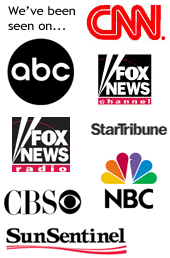 Welcome to our new website! We will officially launch UTL during the summer 2013. Join us during this exciting time as we share unique science and technology content.
Our staff spends thousands of hours researching science and technology issues providing expert articles, analysis, highlights, guides, real product reviews, and more.
Be sure to bookmark us and tell everyone about us on social media outlets. We're working hard to expand our audience. You can also catch us on radio and television at times as we discuss many diverse topics from science to technology.
Our Worldwide Site
The unique way we setup our website enables us to welcome guests from around the world. Almost all of our content can be translated into nearly any language. The content distribution system we use also means our stuff is spread across the internet quickly. Users can now interact with us as we also introduce our new Disqus comment system this summer (all previous comments have been deleted during the upgrade).
The ULTRA TechLife™ website was designed by Emera Media™ and has been awarded full W3C compliance for industry standard interoperability.
Please be sure to you have the latest version of
Flash
and
Firefox
to fully enjoy our website. We are Firefox optimized for desktops and mobile devices.
Got Unique Science or Tech News?
Tell us if you have a unique story, science, technology news, an invention or hi-tech hobby. We may feature it right here on our site. You can report news to us by clicking
here
. Be sure to include your contact information, details and links to any media if available. Please limit your submissions to one per day due to the high volume of mail we receive. We will try to answer messages when possible.
Calling All Advertisers & Manufacturers
We're looking for advertisers and cool tech-related products for our new website and HD video content.
Products must be related to computers, electronics, entertainment, or technology in general for our real product review program. If you have a great product you think we should feature or mention it, please contact us
here
. Advertising space is available for 2013.

top