What Does Science Mean To You?
The mind of a scientist is priceless - extremely valuable to society. Science employs the scientific method to explore a variety of problems, potentially solve, reduce, or prevent them. We can also begin to make predictions about the future, if we understand a process. Science is what allows us to better predict tornadoes and allow for more warning time, which saves lives, for example.
Science goes hand-in-hand with freethought - it is a requirement. Some of the general public are afraid or outraged by freethought. At one time it was outrageous to think our solar system was heliocentric. The mind of a scientist requires an open mind that is not limited to the sometimes oppressive, traditional, often religious-rooted, primitive clasps of narrow thinking. Not only is freedom important in the pursuit of happiness, it's also vital for our survival. Thinking outside of the box eventually led to major global accomplishments, such as the Green Revolution, Industrial Revolution, Medical Revolution, space exploration, better national security, the internet, your smartphone, etc.
Our future brings many challenges. We must continue pushing forward towards freethinking societies, promoting intellectual cultures, advancing science, and moving towards progress. We can only meet these challenges through a shared collaboration of science and technology as well as freethought without the threats of violence or punishment - as often religion and political bias creates.
The road life gives us is often filled with challenges, which requires acceptance and embracement of change, a sense of humor, being accepting of different people, embracing science, and the willingness to place more trust on empirical science rather than superstition or blind guesses. Science and technology have become a major part of everyday life. Through this new media venue, we hope to present insight that informs, educates, and entertains - serving a productive purpose to millions of visitors - no matter where you are from. In fact, our site can be translated into nearly any language because we are W3C complaint and interoperable for multiple platforms and languages.
With that being said, welcome to the ULTRA TechLife site! We like to cover current news topics, consumer electronics, communications, computers, earth and environmental science, health, business, hobbies, outdoors, and consumer product reviews. You will find many interesting and unique articles written by experts as well as guest articles written by guest contributors. Be sure to visit us often, support our advertisers, and tell others about us. - Thank you for visiting, Ben Alonzo.
*Please note that the authors on our site are protected by their right to free speech as they present their articles and do not necessarily represent the opinions of their employers. We hope you find them informative and entertaining. The path to true freedom requires freethought, which you will find throughout our site.
Summer 2015: Our New Site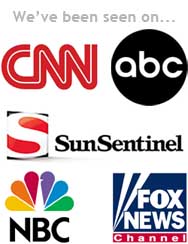 Welcome to the ULTRA TechLife site. We provide unique science and technology articles, analysis, consumer guides, product reviews, entertainment pieces, and more from expert perspectives. Be sure to bookmark us and tell your friends about our new site. Read on to learn more about our new features.
The ULTRA TechLife website was designed by Emera Media and has been awarded full W3C compliance for industry standard interoperability. We recommend that you have the latest version of either Firefox or Chrome as well as Flash and Java to experience the most of our site.
Visitor Feedback
"I've been visiting since 2007. Great translation!" - Rik, Sweden
"Hello from China..." - Chen Sun, China
"Thanks for the review of the MP707 media player..." - Jason, California
"I'm reading the translation... it works great..." - Peit, Russia