ULTRA TechLife // Unique Living // Do Science. Use Technology.
Thinking Outside The Box
Meet the Shweeb, a human-powered monorail system. This cool thing runs on a track with humans inside of a weather sealed aerodynamic pod. You might try and book a vacation to Rotorua, New Zealand, because that's where this thing is currently located. The Shweeb is an example of a green transportation system that has minimum emissions since it's powered by humans that push pedals inside the pod. Although nobody wants to implement the system as a transportation method in their city, it's still considered a tourist attraction for those that want a bit of unique recreation. Good news though, the Shweeb will also be built (by 2015) in a Niagara Falls, Canada amusement park. Here's to thinking outside the box. This is definitely a cool invention.
UTLRA TechLife - Welcome
May 2014 - We are recovering from a catastrophic data loss that occured with our DC. All likes and comments were lost, but we are trying to rebuild them from previous records. We will also be introducing a new site in the near future. Over the next couple of weeks, portions of the site may be unavailable. Our website was down for roughly 30 days due to a major hosting provider change that we had no control over. Thanks for understanding!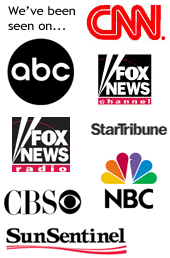 Welcome to the ULTRA TechLife site. Our staff spends thousands of hours researching science and technology matters. We provide expert articles, analysis, gadget highlights, consumer guides, real product reviews and more. Be sure to bookmark us and tell your friends about our awesome site. We're working hard to expand our audience and can now be translated into almost any language! You can also catch us on radio and television as we discuss many cool things.
The ULTRA TechLife website was designed by
Emera Media™
and has been awarded full
W3C
compliance for industry standard interoperability. Please be sure to you have the latest version of
Flash
and
Firefox
to fully enjoy our website. Our site is Firefox optimized for desktops and mobile devices.
Got Unique Science or Tech News?
Tell us if you have a unique story, science or technology news, an invention or hi-tech hobby! You can report news to us by clicking
here
. Be sure to include your contact information, details about the story and links to any media, if available. We ask that people limit their submissions to one per day, due to the high volume of mail we receive. Please note that we don't provide technical support services for the products we feature or review. You can go to the manufacturer's website to get sales or service support.
Calling All Advertisers & Manufacturers
We're looking for advertisers and cool tech-related products for our site and HD content channel.
If you have a great product and you think we should feature or mention it, please contact us
here
. Advertising space is available for 2014-2015 on our sites, vehicles, public events and HD video channels.

top