*Please note that the authors on our site are protected by their right to free speech as they present their articles and do not necessarily represent the opinions of their employers. We hope you find them informative and entertaining. The path to true freedom requires freethought, which you will find throughout our site.
ULTRA TechLife is giving away free stuff during our official launch!
Do you like free stuff? Tech? Science? Skepticism? Freethought? Expert, budget consumer electronics product reviews?

We will be giving away lots of free stuff during our Official Website, Facebook, and Twitter launch.

You can get a chance to win lots of great prizes (from food to electronics and gift cards) by liking and following us on Facebook and Twitter. Be sure to bookmark our website. You can also raise the chances of winning something by sharing our website, tweets, or Facebook posts with others. No purchase necessary.

Officially launching late Feb 2017
Latest Tweets by @ULTRATechLife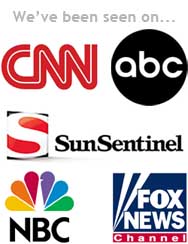 Welcome to ULTRA TechLife
Welcome to the ULTRA TechLife site. Our new media site features unique science and technology news, analysis, guides, reviews, entertainment, and more from expert perspectives.
We've been in operation since 2003 and appreciate all of the support from our visitors. Be sure to bookmark us and tell your friends about our site.
The ULTRA TechLife website was designed by Emera Media and has been certified W3C for industry standard interoperability. We recommend the latest version of either Firefox or Chrome as well as Java to experience the most of our site.