*Please note that the authors on our site are protected by their right to free speech as they present their articles and do not necessarily represent the opinions of their employers. We hope you find them informative and entertaining. The path to true freedom requires freethought, which you will find throughout our site.
Welcome: Our New Site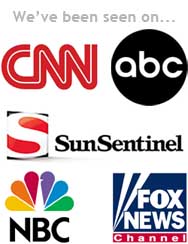 Welcome to the ULTRA TechLife site. We provide unique science and technology articles, analysis, consumer guides, product reviews, entertainment pieces, and more from expert perspectives. Be sure to bookmark us and tell your friends about our new site. Read on to learn more about our new features.
The ULTRA TechLife website was designed by Emera Media and has been awarded full W3C compliance for industry standard interoperability. We recommend that you have the latest version of either Firefox or Chrome as well as Flash and Java to experience the most of our site.
Special Thanks
We've been in operation since 2003. We appreciate the continued support from our visitors and sponsors. We've come a long way and we continue to improve every year. Please continue to spread the word about our site and articles to your friends and family.
Our international visitors can also check out our new site translation tool. Our parent company has developed our website into translatable content, which means our website can be translated into nearly any international language. The language tool is at the top of our site.
Visitor Feedback
"Thank you for the drone research facts... Great job." - Danny, South Carolina
"Awesome flat antenna... Saved about $870 this year." - Julian, Missouri
"Hello from China..." - Chen Sun, China
"Thanks for the review of the MP707 media player..." - Jason, California
"Professor Ben Alonzo is an awesome public speaker guest!..." - Danielle, Florida
"Very cool technical guide for setting up DSD!..." - Chris, Florida
Seeking Manufacturers & Sponsors
Our tech lab is now seeking manufacturers of consumer electronics goods! We're looking for unique electronics devices that will retail for below $500 USD and are either new to the market, soon to be released, or coming out as upgrade to an existing product line. We frequently showcase interesting technology to a variety of large audiences, which represent a large potential customer base for retailers. Our staff provide expert product reviews, beta testing, and have previously been involved in firmware development for a variety of companies. We're constantly looking for new and improved products.
If you represent a cool technology product, we want to hear from you. Contact us with information about your product or service. Advertising space is also available for 2016.