Learn a new skill while you go through the coronavirus shutdown
Apr 08, 2020 @ 11:03 AM ET
By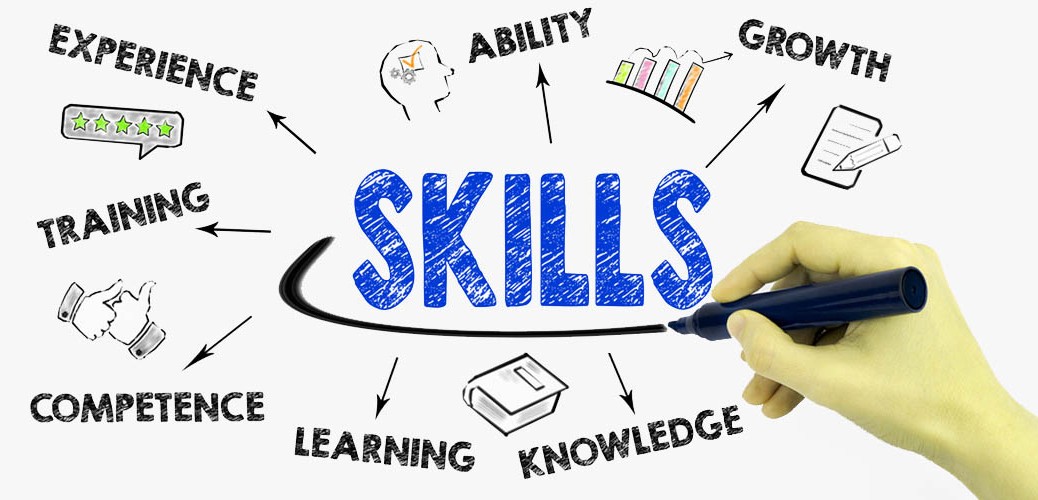 If you're stuck at home, under or unemployed, now is the time to start thinking about time management. Something positive can come out of this rough time, if you invest in yourself and use your time wisely. The coronavirus social distancing orders are in effect all over the US, leading to millions of people losing their jobs, unsure of if they will ever return to work. Some jobs have been permanently lost, which means there will be a transition to other various skills for the future job market. This is a new reality everyone must accept. Shifts in job skills happen, that's why it's important to challenge yourself and learn a new skill.
A Brave New World
We live in a modern world. Nearly everything you do involves a computer and some kind of advance skills. This fact is only growing more important as technology advances and society moves towards automation. Technological advances can help us live a higher quality life, it's not a bad thing. However, older jobs that are no longer efficient or feasible will be going away.
Because of the 2020 coronavirus pandemic, a shift in economic skills may have been accelerated. Instead of gradually changing markets, the disease outbreak rapidly shut things down, to the point of immediate job losses and no transition plan for workers.
Scientists have tried to tell government leaders this would happen, for decades. We are now forced to deal with making sure people can get immediate healthcare, housing, and basic income. Meanwhile, we have to rapidly figure out how to almost immediately implement a new workforce. This modern workforce will involve heavy telecommute, network and computing environments. That also means workers need some basic technology skills to survive the new marketplace needs.
Via CNBC: Bill Gates discusses the future job market, top skills.
New job markets will come out of this, including transportation, education, technology, science, and other industry. But the good paying jobs will almost always involve more advanced skills than "no skill" positions, which often pay closer to minimum wage.
Until we get a universal basic income, it's in your best interest to gain as many advanced skills as possible so you can increase your income and job security. Besides, the more skills you have, the better you will be at making decisions and solving problems in your own life.
The Quarantine Period
Most public health experts agree that the social distancing and shutdowns will last at least 3 months. This time period began in late February to early March 2020. Some disruptions will last longer than this because of poor US infrastructure, policy, and a bad economy. You can expect it to take longer than this to get back to "normal", which may not be exactly like things were before the pandemic.
One thing is for sure, this is enough time to learn a valuable new skill. You should use this time to learn a new skill that could help land you a better job.
Learn Something New
Everyone has to start somewhere. Don't expect to learn these overnight! But some people are quick at learning new skills. It's also ok to study more than one subject at a time.
Here are just a few ideas:
Geographic information systems
Artificial intelligence
Cybersecurity
PHP programming
Cloud computing
Mobile application development
Java
Graphic design
Linux
SQL
Python
Web frameworks
Don't forget, employers look at "emotional skills" as well. These make a well-rounded candidate, you'll stand out. Emotional skills include:
Empathy
Leadership
Communication ability
Confidence
Optimism
Commitment
Honesty
Service-oriented
Think Positive
You always have options, even when it doesn't seem like it. The coronavirus pandemic shutdown is definitely a challenge for everyone, but something good can come out of it. You have the power to do something meaningful with your free time. You can learn any of the above skills for free online. There are also formal (college) education resources where you can take free and low cost courses online to get official credit. Learn as many skills as you can, specifically science and tech skills to help make better decisions in life, increase your income potential and future job security. Good luck!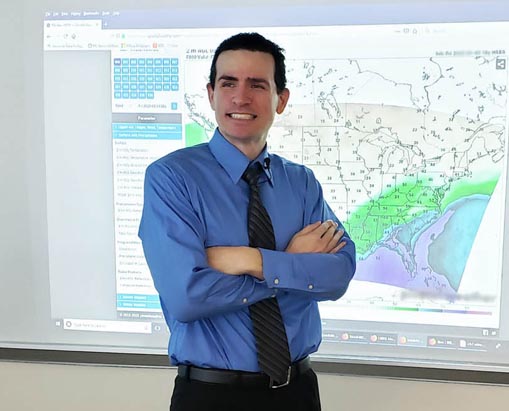 Author:
Ben Alonzo is a unique science and tech expert, professor, entrepreneur, and journalist. He founded ULTRATechLife.com and is the CEO of the tech firm Storm Sector, LLC. Ben holds an MS in Information Technology, MS in Geoscience, MS in Health & Nutrition, and a BS in Geoscience. He is a highly rated professor that teaches a wide variety of college courses within earth, environmental, computer sciences and public health. His diverse background spans enterprise information technology, healthcare, weather forecasting, consumer electronics, digital media, web development, and business leadership. He holds numerous professional licenses and certifications, ranging from information technology to healthcare and emergency medical technician. Ben is a tech entrepreneur and is business partners with multiple restaurants. He is also a private pilot, fitness pro, musician, and loves filmmaking. Alonzo has written about science and tech for over 10 years. You can see some of his past articles on the Houston Chronicle, Heart, and other networks. In his free time, he likes scuba diving, storm chasing, and the gym.
More about author.