Looking at Campark's Xtreme I+ 4K UHD ACT74 $49 action camera
Jul 07, 2017 @ 3:11 AM ET
By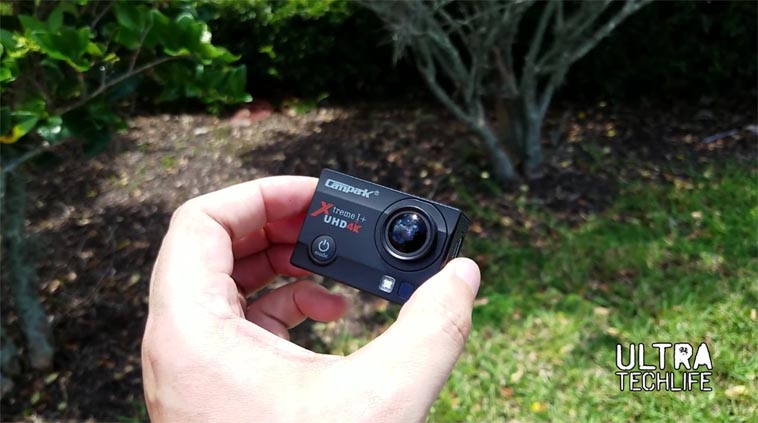 This ACT74 Xtreme is advertised as a $49 budget 4K waterproof action camera from Campark. We put it to the test, taking it 80 feet underwater in the Atlantic Ocean, throwing it in a pool, filming during a thunderstorm, at night, and on a sunny day in 4K mode. We've also got recommendations for getting good video and using the live WiFi functionality. We couldn't get true 4K quality video, but the appeal for this is that you can get into dirt cheap waterproof action camera shooting. This would be something good to start playing with, as an introduction action camera that you can afford to lose, but don't expect the same high quality footage that you get with a more expensive model or DSLR.
The ACT74 Campark 4K Action Camera
The introduction of action cameras brought high definition video in tiny packages to the average consumer. Unfortunately, the first action cameras were very expensive. Over the past 5 years, prices have drastically decreased and there are now many alternatives to the more expensive manufacturers. We found this ACT74 4K UHD action camera from Campark and did some video testing. One of the first things that catches your attention is the price, which is around $50, and it includes the basic accessories you need to get started recording. If you're lucky, you can also find these being sold in a package with an extra battery. Best of all, this camera comes with a waterproof casing and can fit most of the standard accessories being sold online for action cameras. This model even offers WiFi connectivity to get a live view on your smartphone.
Battery & Resolution
The biggest thing to look for with these action cameras is their video resolution, including the quality of the video in average light, and their battery life. These are the two things you have to consider the most, especially if you plan on using this to capture something important or use it underwater. Using the camera in 4K mode and WiFi view will obviously drain your battery quicker. The supplied 900mAh battery gave us about 15 minutes of continuous video from a full charge. Changing the video resolution and frame rate to something less will often get you double the time of continuous recording. You should always get several extra batteries to ensure you always have power for those moments you want to catch.
Several people mention they're finding 5 star reviews of this product. After purchasing it, they were upset with the video quality and questioned the validity of the reviews. What might be going on is people are paying such a cheap price that they don't expect much, for the most part – so they write happy reviews. Another aspect of online reviews is most people don't have the technical knowledge or experience to share an informed opinion about a technical device. Without a true 4K HDTV (how many people can afford a true 4K $1,000+ HDTV?), computer monitor, or rendering capability, you won't be able to get the most out of any 4K camera. In the case of these cheap action cameras, although they are advertised as 4K, they aren't capable of actually capturing true 4K video. Interpolation is the most common method of display, which leaves people left upset with the way the video looks on these not-so-true-4K cameras. You will see lots of compression and artifacts, which could ruin anything important you try to capture. Don't expect the same quality as a true 4K camera, especially at $49 bucks.
A true 4K camera will capture native 4K video at 3840 x 2160 pixels. Look for the word "native" when you want to shoot something in a specific resolution or format. This Campark ACT74 does not appear to capture true 4K video.
Capture quality is worse at night or in low light situations.
Features
For the price range, this model offers WiFi connectivity, time lapse, flipped image function, 4K (interpolated) at 30fps, 1080p at 60fps, 720p 90fps, USB 2.0 interface, up to 64GB for MicroSD cards, selectable photo resolutions of 2M (1920×1080), 5M (2560×1920), 8M (3264×2448), 12M (4032×3024), 16M(4608X3456) in JPEG format, exposure control, loop recording, slow motion option, micro HDMI output port, and the video is in the MP4 H.264 codec format. Photo quality also is interpolated and listed as maximum. Again, don't expect DSLR quality images. This model uses the Sony IMX179 sensor. Like other action cameras, the view angle is wide, about 170 degrees, letting you get lots in your view. The 2.0" LCD screen is easy to see with a 960×240 color screen resolution. It's not a touch screen, but there are easy function buttons and a menu that isn't hard to learn.
The front of the camera has a button you hold down for the power. Once on, hold this button down to cycle through the operating modes, including 4K, 720 high frame, digital still, review, and the menu. If you see the menu, select the top button to enter it, then select the button on the front to go through the menu options. To select something on the menu, click the top button. You can use the up/down button to move through the individual menu options. The menu gives you many options, including white balance setting, flipped image, setting the date/time, and quality of photos and video. Be careful going through the menu to take note of each of the settings before you record anything.
Recording
To start recording, make sure you're in the right mode, and then hit the top button. You should now see a red record dot on your screen, a blinking blue LED on the bottom left of the device, and a rolling time indicator. Always make sure you're recording so you don't miss anything. To discontinue recording, simply hit the top button until the red dot stops and you return to observation mode.
Your best bet for recording is to use this device in ample light. Wipe the lens before use to keep it clean (use only a camera lens cloth to clean). Recording is best when you securely attach this device using the mounting equipment or place it stationary on a tripod or on the ground.
Our daytime video looked acceptable for the price, but was nowhere near true 4K quality. Keep in mind that most people still have 1080p HDTV devices at best. Don't expect the same color reproduction as a more expensive action camera. Placing the area of interest within the center and close to the camera produces the best looks because of the fixed focus.
Accessories
This model comes with a Campark carry case, an extra 900mAh rechargeable battery, charger cable, several mounting devices, a tripod mount, zip ties, adhesive material, owner's manual, and a waterproof (30m) camera housing. You have to use the camera housing accessory whenever you plan to get this wet. The ACT74 device itself isn't waterproof without being inserted into the waterproof housing first. Always make sure you secure the attachments before using the device. Never take the camera out of the waterproof case while wet or underwater.
Another nice thing to note about this camera is the fact that you can buy all kinds of cheap accessories for it on sites like eBay. You can get a huge accessory pack for this thing, which often includes floating materials, a chest harness, head mount, and lots of other cool stuff – and it's cheap.
WiFi App Suggestion
Some people have asked about the WiFi live view functionality of this camera. You can download multiple streaming apps to get this capability. One example is the free "XDV" Android app. Download this and then enable the WiFi from the Campark menu. You will see an SSID and password that you need to use. Pairing takes just a couple of seconds and you should be able to see a live preview of the video from your Campark device as well as some record controls. The manufacture recommends you stay within 10 meters (about 30 feet) of your device to have a good wireless connection. The live view resolution isn't very good, but it gives you an idea of what you're recording.
Final Thoughts
There's lots of cheap HD action cameras with all kinds of features being advertised. Many of these cameras don't shoot true 4K video and you won't get the quality you see with more expensive models. However, this is so cheap that it might be a good first camera to play around with that you can afford to break or lose. Check out our video examples of the ACT74 4K action camera from Campark. Make sure your computer and editing software has the latest codecs so you don't run into any display or editing issues. Recent computers and editing software will have no problem supporting this action camera model. The price is just around $50 from multiple online sources, such as Amazon. It was pretty cool playing with this camera because it really offers people on a budget just as much features as the more expensive choices – at least you can learn how to use one and start mounting it in different situations.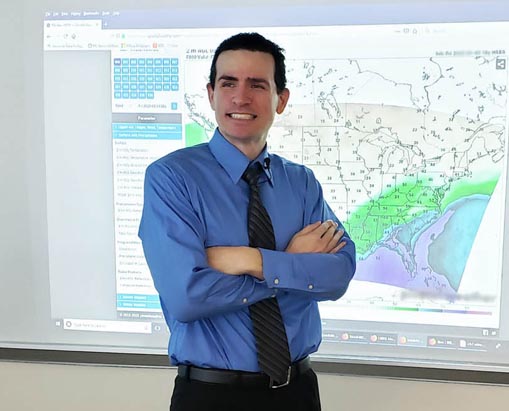 Author:
Ben Alonzo is a unique science and tech expert, professor, entrepreneur, and journalist. He founded ULTRATechLife.com and is the CEO of the tech firm Storm Sector, LLC. Ben holds an MS in Information Technology, MS in Geoscience, MS in Health & Nutrition, and a BS in Geoscience. He is a highly rated professor that teaches a wide variety of college courses within earth, environmental, computer sciences and public health. His diverse background spans enterprise information technology, healthcare, weather forecasting, consumer electronics, digital media, web development, and business leadership. He holds numerous professional licenses and certifications, ranging from information technology to healthcare and emergency medical technician. Ben is a tech entrepreneur and is business partners with multiple restaurants. He is also a private pilot, fitness pro, musician, and loves filmmaking. Alonzo has written about science and tech for over 10 years. You can see some of his past articles on the Houston Chronicle, Heart, and other networks. In his free time, he likes scuba diving, storm chasing, and the gym.
More about author.