The DIY guide to buying a great used smartphone online
Nov 10, 2017 @ 8:52 PM ET
By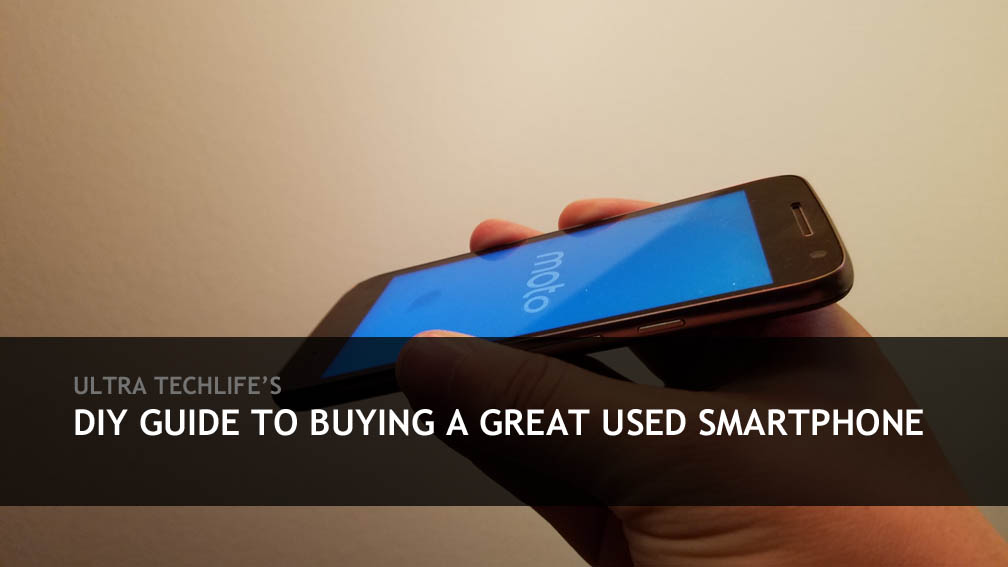 You could save hundreds of dollars by buying a used smartphone online, but you have to be smart about avoiding the most common trouble areas with smartphones. Our DIY guide also helps you get yourself an unlocked phone that opens up much more options for choosing nearly any service provider on Earth. Here are 15 easy tips to follow to make sure you get the best deal on a clean, working smartphone from an online store or auction site.
So You Want to Buy a Used Smartphone Online
Buying a used phone online can either be one of the best money-saving decisions you've made in a while, or it can be a frustrating experience you never want to repeat. These 15 do-it-yourself tips will help you make sure you've got the best deal, the best features, and the most choices. Remember, more independent no-contract cell service providers exist than ever before. Many consumers still don't know about their options, but these tips will also help you get a phone that will allow you to switch between nearly any cell service on Earth. Buying a used smartphone also means you can probably get a phone you couldn't otherwise afford. There's nothing wrong with buying a used phone, if you do it right. Many used phones are like-new and show little to no signs of usage – basically good as new, at a fraction of the cost.
These tips will help you find the right smartphone for you:
1. Make sure the phone isn't cracked or broken
Be sure to read the description of any product listing because people will often sell phones that are broken. Examples of broken could include headphone jacks that aren't working, spots on the screen, broken charging ports, battery cases, and other internal problems. Although you might see a huge price reduction, broken phones aren't worth buying for the average consumer.
2. No bad ESN or software locks
A bad electronic serial number (ESN) is usually a result of someone not paying their bill and being locked by the cell provider. This means that the phone is useless, if it has a carrier lock. Never buy a phone with a bad ESN. Software locks are also similar and can result either from a carrier purposely remotely blocking a phone because it violated their service agreement or they had to disable it because it was dangerous (the Samsung Note 7 fire case is an example of this).
3. Unlocked phones should be preferred
Getting an unlocked phone has major advantages, particularly if it was "factory unlocked." Many phones use a Subscriber Identity Module (SIM) card, which is a set of instructions for the phone to use a cell system. An unlocked phone will allow you to use more than one cell carrier, simply by inserting their service SIM card into the device. A factory unlocked phone was professionally unlocked to allow the phone to work with nearly any compatible carrier, which gives the consumer much more options. Locked phones will only work on a single, very specific service, and their resale value will be much less than a factory unlocked device. You can find "user unlocked" devices, but the methods and software used by these people could be questionable, unsecure, and unreliable.
4. Frequency bands on "global" or "world" phone devices
Besides getting an unlocked device, you should also look for a phone with the most frequency bands. These are typically called "global" or "world" smartphone models. They typically will have Global System for Mobile communications (GSM) and Code Division Multiple Access (CDMA) bands. This means the phone is capable of operating on a wide variety of communications systems, which is important for being able to use your phone on any service you want, especially in foreign countries. People that frequently travel or go outside of their city would greatly benefit from an unlocked GSM/CDMA phone.
5. Ensure the front and rear camera are modern and work
You might find a cheap phone, but it might not have a working camera. This is a common problem for used phones sold online. Carefully read the description to make sure there isn't a camera problem. You should also make sure that the camera is capable of high-definition capture. A quality front-facing and rear camera will ensure your pictures and video are clear. Don't bother with older smartphones that cannot capture at least 1080p video at 30fps.
6. Get large storage capacity (at least 16GB or more storage) with external MicroSD expansion capability
There's a lot of smartphone choices out there, but many lack internal storage that's adequate for today's consumer. You want at least 16GB of internal storage, otherwise you won't have enough space to take pictures, video, store music, or download apps. Always make sure that whatever you choose also offers external expansion, such as the ability to insert a MicroSD 64GB memory card. External memory cards can help save you space and give you plenty of room for anything you need.
7. Decide on internal vs. replaceable battery models
Internal batteries are becoming the most common power source for smartphones because they are smaller, last longer, and allow the manufacturers to make sealed, more proprietary versions, and also help with waterproofing. However, internal batteries eventually need to be replaced, which is a task most consumers cannot do. Replacing internal (non-removable) batteries requires some technical skill, special tools, and lots of time. Therefore, there are some advantages to changeable batteries on smartphones. This is typically done by removing the removable battery (back) cover and then popping another battery into the space. For people that travel or are away from charging sources, removable batteries have their advantage. If the battery runs out of power, just pop another charged battery in and continue to operate.
8. Beware of charging cable types
Another unfortunate thing that surprises some people are those used to Micro USB charging cables, but they get a USB-C phone. If they didn't bother to get a bundled used phone with the charging cable, they find that no USB Micro cable connects to the phone and they have no way to charge it. Avoid this trouble by making sure you know which charging cable the phone uses. Each cable has advantages and disadvantages, but USB-C is said to be a newer trend of cable – not everyone has adopted it as of yet.
9. Buy from a reputable source
If you're going to buy a used phone online, make sure it comes from a legitimate source. There are a lot of phones with hacked software, illegitimate operating systems, broken firmware, even viruses. Buying from someone with a high amount of feedback or a corporation will increase the chances of making a legitimate purchase on a working and safe phone. Many legitimate sellers have good warranty and return policies, even on their used phones. Be sure to read all of the details about any possible warranty or return policy before buying the phone.
10. Check out reviews
You might have found the perfect phone on paper, as far as specs, but what about how it actually works. Companies can list all kinds of catchy and cool functions, but it doesn't mean anything until it's actually tested by consumers. See what people say about the model you're interested in, especially if there are problems. It's better to find out problems from other people's frustrating experiences, rather than blowing your money and finding out that you're really not in love with that smartphone after all. Always read articles and video reviews about the consumer electronic products you're going to buy – before you buy them.
11. Make sure you're buying the exact model number with the exact specifications you want
A single phone model could have several different versions with totally different specifications and features. There's a difference between water resistant and waterproof, for example. You may be interested in a Super X7, but there might be a Super X7d, which could be a phone released in another country with totally different features. You'll need to check the special features of your phone model to see the exact model number and its specific features. In another example, a single "Moto" device can have several versions (US, Europe, Asia, etc.). Make sure you're actually looking at/buying the exact model number you're interested in, especially if you're buying a used phone. If you don't see this information in the used product or auction description, always ask about it before asking. People often find that the listing was for a phone with different specs because it was released in a different country, which is something manufacturers have been known to do.
12. Do your research and don't overpay for a used phone
The purpose of buying a used phone is to get it at a lower prices. If you follow all of the steps above, you're going to be on the right track to getting a great deal on a working phone at a great price. Once you've found the right phone, make sure that it's a relatively new model and the price is reasonable. There are some people that will charge just too much for their phone. By comparing the phone to other similar used models, you can determine whether you're paying a fair price or not.
13. When you buy the used phone, perform a master reset to clear data
Remember that a phone can store personal information. Some people forget to delete their previous items before selling a phone. You'll want to do a master factory default reset on any used phone you buy to reset all of the settings and delete all previous content. This should be done for multiple reasons, but mostly to ensure everything was erased and you start over with the settings and apps you want. Most reputable sellers already do this for you, but it's still a step you should take after getting the phone delivered to you.
14. Make sure your phone is compatible with your favorite cell service
You might have found the perfect phone, but will it work on the service you have – or want to switch to? Always make sure your exact phone model is compatible with the service of your choice. The good thing is, there's plenty of "unlocked" or "bring your own phone" cell services out there to choose from. You just have to make sure your phone model is on the list of compatible devices. Don't get frustrated, check this before buying.
15. Get a durable MIL-STD protective cover for your used phone
Just because you bought a used smartphone doesn't mean you shouldn't protect that investment. You're going to drop that phone. You're going to get it wet. You're going to scratch the screen. You're going to do those things, especially if you don't have a protective cover. Military Standard (MILSTD) covers will protect your phone from shock or damage from drops or scratches. This will prolong the life of your phone and keep it in great condition, provided you treat your phone good. Always invest in a good protective cover for your phone, it's worth the extra $15 in cost.
If you follow the above steps, the chances of getting a really cool phone and saving tons of money are very high. If you're still not sure about whether to buy the phone or not, just ask one of your tech friends if they think it's a good deal. Informed consumers are always going to have the advantage of finding better deals, saving more money, and having more choices than others. Good luck in your search for your next smartphone.
We hope you found this DIY tech article informative. Please be sure to like and follow ULTRA TechLife on Facebook and Twitter. We're officially launching social media in late December 2017! Help us get the word out by supporting us in our effort to share unique science and tech stuff with the world.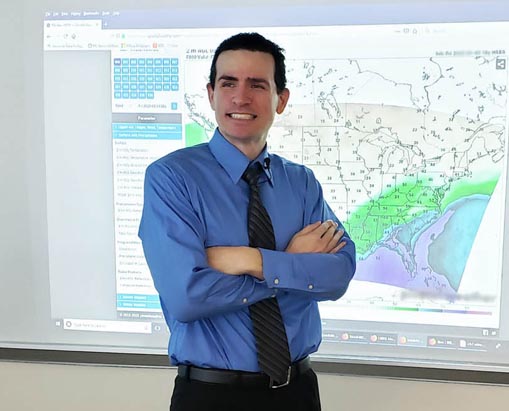 Author:
Ben Alonzo
is a unique scientist, tech expert, professor, and director of
ULTRATechLife.com
. He's CEO of the sci-tech firm
Storm Sector, LLC
. Ben holds an M.S. in Information Technology, M.S. in Geoscience, M.S. in Nutrition and Health, and a B.S. in Geoscience. He's a highly-rated professor that teaches earth science, environmental science, oceanography, meteorology, and public health. His diverse background spans numerous fields, network and computer systems, healthcare, weather forecasting, consumer electronics, and web development. Ben holds numerous professional licenses and certifications, ranging from information technology to healthcare and emergency medical technician. He's also an FAA-licensed private pilot that loves flying. He's been writing about science and tech for over 10 years. You can see some of his past articles on the Houston Chronicle, eHow, Hearst, and other networks. In his free time, he loves athletic adventures, scuba diving, traveling, storm chasing, producing videos and writing guitar music.
More about author.
---