These are the cheapest no contract cell phone plans for budget-minded students
Sep 06, 2019 @ 6:51 PM ET
By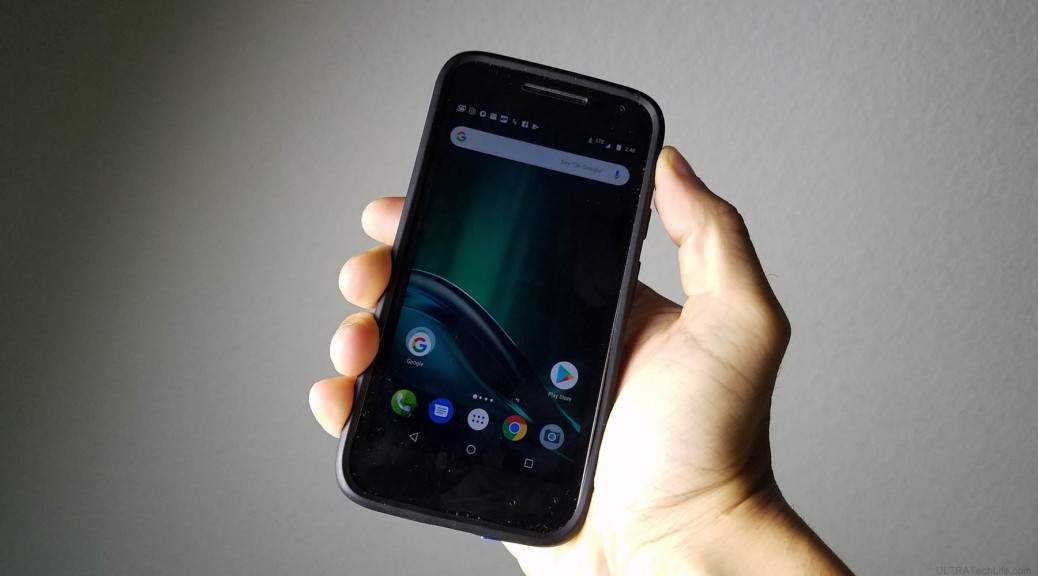 I tested the two cheapest US cell plan providers most people have never heard about. How about a national network cell phone plan for $10 to $35 per month – including taxes, and no hidden charges? If you like saving money, this article is for you. Earlier this year, both Republic Wireless and US Mobile were put to the ultimate test during a 30-day storm chasing tour in the US. I traveled through big cities, moved inside of huge stores, drove out in the middle of nowhere, in car garages, hay fields, all-the-while testing mobile data and voice quality of these two cell service providers.
Best Budget Student Cell Phone Service
Nearly every US student has a smartphone but they don't know this secret. Do you know what a virtual operator is? Don't fall for the big name providers giving you a lousy 10% student discount on an already overpriced $85 monthly phone bill. Ditch them for something called a mobile virtual network operator. Virtual operators resell cell phone service at a fraction of the cost and you still get the benefits of the big brands – the same network, call waiting, caller ID, voicemail, etc. Most people don't know about these companies so they waste thousands of dollars a year on ridiculous cell service bills. I personally recommend the following companies to students because it will save them money and really works.
Affordability, good service coverage area, high speed data, plenty of features, no contract required, and phone compatibility are what you should look for in any cell service plan. That's why I highly recommend students either buy US Mobile or Republic Wireless.
I will say in terms of both network coverage and lowest price, US Mobile won by a long shot during my tests. I have to mention Republic Wireless as well because of big city coverage and how cheap it is if you're in a huge city all of the time and don't travel. Both of them have custom pricing so you can pick exactly what you want to make your bill cheaper.
This is cheap as you can get for a national network that actually works. I traveled about 2,500 miles during some storm chasing to test these two service providers out. I also wanted to know how the billing would look over a few months of use. Check out what I have to say about them.
Monthly Cost
Times are tough, especially for college students. You need to be saving money, don't waste it on overpriced cell phone service. You should always stay away from cell contracts. Prepaid plans are more flexible for students because you only pay for what you want and can always walk away from it. I opted to pay monthly just so I could cancel if I wasn't happy. I ended up keeping both services for over a year to continue testing. You can sign up for very customized plans, including selecting the amount of texts, minutes, and data, or just going with an unlimited plan. You're looking at anywhere from $10 to $35 per month, which includes taxes. That's for *limited* data though. Unlimited plans cost more.
My current bill on US Mobile is just around $20 per month, including taxes. I get all the data I need. No BS discounts, no arguing, no hidden charges, and I know what my bill is every time. After trying T-Mobile, Verizon, Sprint, and other big names, you won't find a better price or coverage option with the same features.
Update 12/15/2019: I've recently upgraded to test out their "unlimited" data plan. My bill has increased to about $53 per month but I don't have to worry about my data usage. There have been some issues, but I'm waiting for a few more weeks to write about them and see how it all goes. I'll keep everyone informed with another honest expert review soon.
Bring Your Own Phone
I've always been an advocate of buying unlocked smartphones so you can take them to whatever carrier you want. In this case, both companies allow you to bring your own unlocked smartphone, as long as it's on their compatible list. Usually, if you have a modern, popular model, and it's unlocked, you can use it on their service. I like this because it gives you the freedom to keep your phone that you like and eventually find a service that you like without any contract or other trouble.
Activation Process
You basically buy a sim car kit, which looks like a small memory card. This is sent to you by mail and then you follow the instructions to insert it into your unlocked smartphone sim slot and then follow the activation process. I've activated at least 5 of these sim kits and they all were successfully activated within about 5 minutes of time. You will need an email address, home address, and credit card because that's how you start your account any pay monthly. Considering the monthly cost is only a fraction of the cost of big brands, it's totally worth it. This is a smart business decision for any student.
Coverage
You can check the service coverage maps for US Mobile and Republic Wireless. There will be differences, which is why you should consider both. I recommend US Mobile for people that travel on road trips a lot within the continental US and then Republic Wireless for people in large cities that don't travel much. Pay attention to where the map shades high speed internet because those are the best coverage areas. I took both providers on thousands of miles of testing during March-May storm chasing this year. I have another story coming out about how well one of the providers did in a small Missouri town during an emergency situation. At these prices, the coverage was fantastic.
It's worth noting that these are not international service providers, it's only for people within the continental US areas. This shouldn't be an issue for most US college students. In fact, coverage is expanding with network upgrades so in many cases it only gets better with time.
Communication Technology
A virtual operator resells network services. This means that Republic Wireless and US Mobile use the same network cell towers that the big brands do, but you don't have to pay the big brand prices. There are certain frequencies they rely on, which is why only specific unlocked phones work with them. However, as of 2019, many unlocked phones work. That means lots of options. Just search eBay for a cheap used unlocked working smartphone, instead of paying $800 for a new one from Verizon, for example. Saving money really feels good.
Data & Speed
I was able to live stream, play games, use radar data, pilot communications apps, and watch YouTube with no problems so speed isn't an issue on their 4G LTE networks. A few seconds is all it takes to download most programs from app stores. The data speed is 5 Mbps for everyone on standard US Mobile and then there's a 150 Mbps if you want to pay a little more. Republic Wireless says their data speed is between 2-8 Mbps. You can choose data plans on both services because they let you customize your monthly bill from blocks of data to unlimited. Note: this speed isn't great for anything intensive, you'll need higher speeds if you're going to do that (which they charge more for).
Plans & Billing
One thing I hate is hidden charges. The big brands do this all the time with tons of taxes and fees, to the point that your actual bill isn't what they advertised or promised to you. Instead of putting up with that, for over a year, my Republic Wireless and US Mobile bill has been one low price that included taxes. It was never unexpected and easy to pay with their app or simply by logging into the account in a browser. I don't miss the big brands or their big prices. No contract or credit report is required.
Check out the prices and plans here: Republic Wireless and US Mobile have custom prices you can set. It's pretty cool that you can save this much money, but almost no students know about them.
Customer Service
There's really no other catch to buying a sim card kit from Republic Wireless or US Mobile. They don't have store locations, so you can't just walk into a store, but who needs to do that? College students are smart, they can Google how to fix things, so why do they need to wait in line at a Verizon store? If I needed anything, I could just call their support number. In 12 months, I've only called once about a speed issue, which was fixed in less than an hour. I'm happy with the customer service. I would recommend a live chat option in the future for customers.
Pretty Happy
I highly recommend US Mobile to US college students. I've tested it out in many diverse situations and locations. It's dirt cheap and it really works. It's perfect for students, especially if you go on road trips a lot (within the US). The second recommendation is Republic Wireless, especially if you live in a major US city and don't travel a lot. Your monthly bill can be very cheap because they give you a lot of options. My lowest bill was $10 and highest bill was $35, including taxes. Don't forget when you're at home to use WiFi instead of your mobile data. Updated article coming soon (I've upgraded my plan to unlimited for a few weeks to test it out).
Being smart about your money is a good thing. Let me know how it works for you.
Interested in US Mobile? Use Ben's referral code when you sign up for a discount on your first bill and free sim card kit. Link to the code: https://usmobile.com/referrals?data=Y29kZT1VUkNSS0xQJm5hbWU9QmVu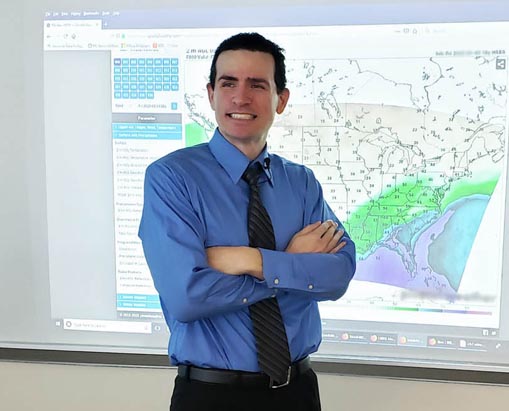 Author:
Ben Alonzo is one of the world's most unique science and tech experts. He founded ULTRA TechLife and is the CEO of the tech firm Storm Sector, LLC. Ben holds an MS in Information Technology, MS in Geoscience, MS in Health & Nutrition, and a BS in Geoscience. He is a highly rated professor that teaches a wide variety of college courses within earth and environmental sciences as well as within computer sciences and public health. His diverse background spans information technology, cybersecurity, healthcare, weather forecasting, consumer electronics, graphic design, web development, and business leadership. He holds numerous professional licenses and certifications, ranging from information technology to healthcare and emergency medical technician. Ben is a tech entrepreneur and is business partners with multiple restaurants. He is a fitness pro, health scientist, a licensed private pilot that loves flying, and enjoys independent filmmaking. He has written about science and tech for over 10 years. You can see some of his past articles on the Houston Chronicle, Heart, and other networks. In his free time, he likes scuba diving, storm chasing, traveling, making music, and drones.
More about author.