Coding bootcamps: fraud, false promises, poor quality, angry students and income share agreements
Feb 19, 2020 @ 11:18 AM ET
By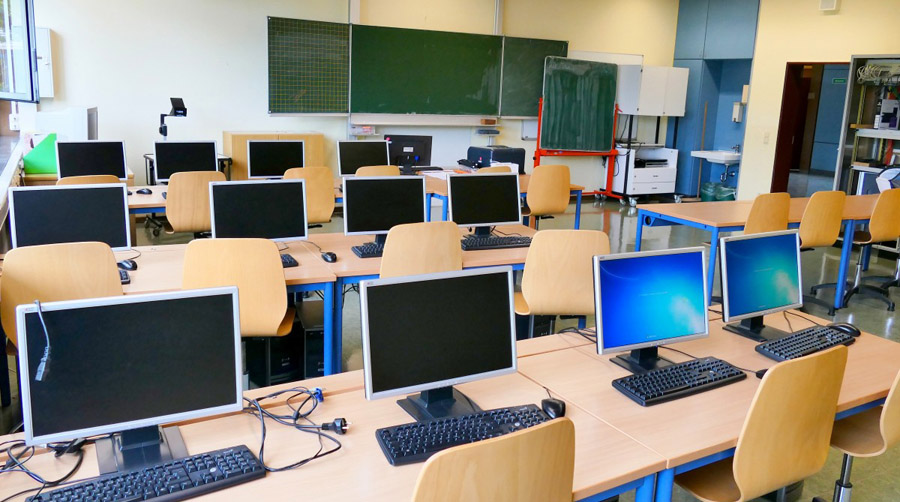 Think twice before signing papers with a coding or cybersecurity bootcamp, especially if they require you to sign an income share agreement (ISA). Fraud is rampant among the growing amount of bootcamps promising students a quick and easy way to learn coding or cybersecurity. These bootcamps often promise a higher paying job immediately after graduating. That all sounds nice, but there's a lot of hidden details and students are starting to speak up about fraud, unqualified instructors, poor courses, disorganization, and being trapped into giving over their future income. Here are several reasons why you should never sign up for these "free" bootcamps that don't deliver what they promise.
The Income Share Agreement (ISA) Trend
This story is just about as pure capitalistic as you can get: a college dropout decides college was too hard so they instead turn towards a way to make money off of other students, resulting in delivering unqualified instructors, poor course content, misleading students, total chaos, and trapping students into signing away their future income – all for what? Sure sounds like success. It's actually a true story behind the trend of ISA bootcamps. It's a business worth several billions of dollars. But the details will leave you wondering why anyone bothers.
The idea behind a coding bootcamp, for example, is that anyone that wants to learn how to code can do so quickly, without going to a traditional college, with no experience, with the promise of getting a high paying job upon graduating. Many of these bootcamps market their bootcamp as "free" but that's why you need to read the fine print. A large portion of these bootcamps will require students to sign an agreement that promises once a student gets a full time job they will automatically fork over up to 25% of their income. It's called an income share agreement or ISA – and they are becoming popular. But the complaints are rising as well.
Back in July 2019, the Lambda School received a legal citation from the California Bureau for Private Postsecdonary Education because they failed to register as an educational entity with the authority. The Lambda School had to pay a $75,000 fine and then register itself. Wait until you dig deeper to find out why this actually happened.
It's interesting and potentially unethical to consider how the school came up with its business model. The Lambda School says it wants to provide an alternative to student loans, but students call it a "cult", according to Business Insider.
It certainly isn't education-focused or in the best interest of students, it seems. They didn't appear to bother with academic formalities, such as registering, focusing on organized curriculum, or ensuring all instructors were qualified to teach the subject, meeting national course standards, etc. This is probably why a lot of students have complained about random instructors, poor organization, and other issues. In fact, they didn't seem to care about academic organization because they didn't even bother to register at first. But this is also where it gets interesting. It's more of a business than a school.
Because the school offers students the option to pay tuition, the state looked at it as a reason to issue a citation. However, the school may have found a loophole around that probably because the income share agreement (ISA) would be paid back to the school at a later date, once the student found employment. This means that they could potentially mislead students by stating tuition was free. Maybe it also meant that since traditional tuition wasn't due, there was no need to register?
Another coding bootcamp is also in trouble, according to a report from the Daily Beast. In January 2020, California authorities also took aim at the Holberton bootcamp, ordering them to stop operation. They describe the school as an immediate danger to the public, failing to meet standards, and operating by fraud.
It's interesting that the Trump administration promoted ISAs as alternatives to student loans, when in reality they are often just marketing techniques to capitalize off of unsuspecting students, leaving them with less than a legitimate education or meaningful employment upon graduation.
Student Regret
Business Insider reports of numerous complaints from former students. Many students were calling the school nothing short of a cult that basically forces students to learn on their own because of under-qualified instructors and incomplete curriculum.
Some students say they are afraid of complaining because they would get kicked out. It's bizarre that the CEO of the school (Austen Allred) was encouraging students to respond to any critical social media posts with something positive to defend the school.
Students told WIRED some really crazy examples of unexpected experiences at the Lambda School, including a web development course with 226 students, the largest ever, apparently. Students also said that the Lambda School had mislead them by stating there was a low admissions rate, while also stating they were accepting of complete beginners. There are also complaints of not enough staff diversity.
Poor Quality
There are other troubling reports of poor instruction quality and unprofessional instructors, including this report from The Verge:
"Many of the classes in the UX program seemed haphazard and poorly thought out to Nishida and some of his classmates. Once, during a drawing lesson that was ostensibly related to product design, students watched as the teacher sketched on a white sheet of paper. He said he was drawing a town, but the glare on the paper was so bright they couldn't see what he was doing. When they spoke up, he grabbed a bedsheet and conducted the rest of the lesson under a makeshift curtain. To some, it felt like he hadn't thought through the lesson — either the content he was presenting or how he was going to present it. "It highlights the unprofessionalism, incompetence, and disorganization of Lambda School's UX program," one student wrote in a note to Lambda…"
"Another time, Nishida says, a teacher admitted it was his first time using the tool he was trying to show them. It often sounded like he and the other instructors were reading off a script…"
On August 23rd, 2019, Nishida wrote Lambda a letter spelling out his concerns and the concerns of some of the other students. "Our professors seem like good guys and they know UX. But they also seem like they just walked in with like borderline zero knowledge of the curriculum," he wrote…
Other students complained that the school had employed teachers that lacked basic technical knowledge and couldn't even answer basic questions from students. Several other complaints accused the school of pushing students through that should not be continuing because they couldn't even code basic things.
The Verge had an outside engineering expert, Ben Sandofsky, review Lambda's iOS curriculum and give feedback on the overall quality:
Sandofsky, who has 16 years of programming experience and previously worked as a mobile engineer at Twitter before starting the popular iPhone camera app Halide, says the program doesn't prepare people to pass even a first-round tech interview. "After looking through Lambda School's curriculum, I'd say students are going to struggle with very basic questions you'll get on first phone screens," he explains…."The curriculum itself is indistinguishable from any of the free resources available online."…
It's About Making Money
The school did raise some big money under the premise of inventing an alternative to traditional tuition and the future of tech learning. But their vision is far from ethical, practical, efficient, and effective. The Lambda School took in $48 million in venture capital from numerous investors, including Ashton Kutcher, GV, and Stripe.
For many of the student ISAs, the company sells the rights to a portion of its returns to investors and in return, it gets cash up front.
Senator Elizabeth Warren once wrote a letter to the secretary of education (Betsy DeVos) of the Trump Administration arguing against letting new legislation allow special categories for entities like the Lamba School.
Warren says, "the added danger of deceptive rhetoric and marketing that obscure their true nature" would ultimately harm students and start a trend of predatory lending practices focused on unsuspecting students. This is because the business would control the financial arrangements and the marketing of their coding program, for example.
According to a Wired story, the Lambda School seems to just be meddling in an investment strategy to capitalize off of non-traditional students.
The ISA focuses on maximizing returns for investors, not educational quality in the interest of the student. The school's founders are focusing on increasing retention efforts because if it can sign up more students under the ISA, it could lead to more returns from students having to pay larger amounts later from their personal income.
It doesn't seem like the Lambda School focuses on students quickly learning coding and then landing a high paying job as a result. This just isn't reality and wouldn't be practical for any business because an unemployed student doesn't bring in money. The money comes upfront from lenders. So this means that despite suggesting that their bootcamp will end in a higher paying job, and that their graduates are proof of this concept, they already made their money before the student starts the bootcamp.
There's just something fishy about this whole idea.
In fact, the income share agreement (ISA) is being marketed towards unsuspecting students. It looks attractive because students think this doesn't cost them anything. Students are also under the false reality that they will successfully master coding in such a short time… and that this will result in landing a job paying over $50,000 per year.
For example, students are told they can pay the $20,000 in tuition up front or sign the ISA and be forced to hand over 17% of their employment income from a job that pays at least $50,000 per year. This ends up capping around $30,000 that the student would have to pay back.
The founders of Lambda (Austen Allred and Ben Nelson) are college drop outs, according to Forbes. It seems as if they both mentioned how frustrating college was for them but then turn around and decide to offer courses they were not qualified to teach for big money, ironically making other students frustrated with them.
Such a business model operates on the sole focus of profit. Despite them dropping out, once they offered courses, thousands of people signed up. This trend continues to gain attention from investors, but it unfortunately captures the attention of unsuspecting students.
Many Questions
Why would someone pay money to take a course that wasn't taught by highly qualified teachers?
Why would someone pay money to take a course ran by college drop outs that are simultaneously telling people education is important (hypocrisy)?
If there is no accreditation or legitimate industry certification, why bother taking a course when you can learn programming on your own for free?
Why are so many of these businesses popping up without states taking action to protect unsuspecting students?
Expert Advice for Students
Do you want to learn how to code the right way? Listen to the experts.
Video: Ex-Google tech lead Patrick Shyu explains how to learn to code quickly.
Learning code takes time, the right person, attitude, patience, and practice. You also have to be interested in it and have some discipline. Some of these things you cannot learn in any single computer programming course. Coding bootcamps are popping up all over the place and students need to be careful when deciding whether or not to join them, especially if they charge money or require some kind of income agreement.
It's also important to consider accreditation and academic standards. There's an old saying… "junk in, junk out." If a code bootcamp has junky courses, junky instructors, and a junky reputation, it will produce junky people.
College computer programming courses should be taught by someone that has completed a formal computer science or information technology graduate degree with related work experience.
To be fair, many public universities are behind in terms of course content and the divide between academia and commercial business. Course content needs to align with future business needs. However, the difference is that when students attend a real public college, they at least get a real grade, real transferable credit, standard curriculum, a qualified instructor, legal protections, and legal regulation. The same cannot be said for many coding bootcamps.
Students know how important a good instructor is when it comes to any college course. Computer programming courses are a bit more challenging than the average college course because they involve extensive problem-solving theory. It's critical that your instructor has the expertise, credentials, and teaching experience to deliver a quality course that would make it worth it for students.
You're better off just learning computer programming for free on your own, rather than dealing with a coding bootcamp, like the Lambda School, especially if your efforts do not lead to an accredited industry certification, computer science degree, or transferable courses.
Be very careful when signing agreements. There are many coding bootcamps popping up and everything has a catch. This also applies to a growing number of "cybersecurity bootcamps" also popping up all over the place.
The sole motive of profit is never in the best interest of the student.
Disclosure: This article was written by Ben Alonzo, a college professor and tech expert. He has no affiliation with any of the above bootcamps.
If you enjoyed this article and our content, be sure to like, share, and subscribe to ULTRA TechLife.
Facebook: https://facebook.com/ULTRATechLife
YouTube: https://youtube.com/ULTRATechLife
Twitter: https://twitter.com/ULTRATechLife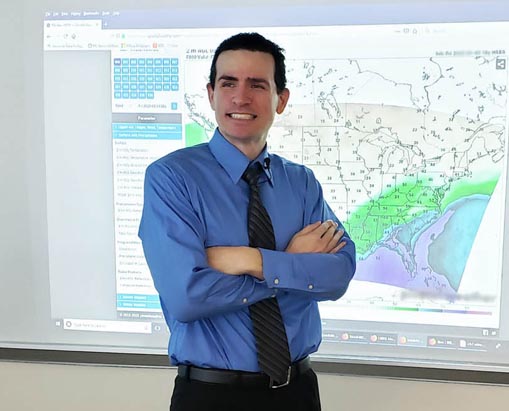 Author:
Ben Alonzo is one of the world's most unique science and tech experts. He founded ULTRA TechLife and is the CEO of the tech firm Storm Sector, LLC. Ben holds an MS in Information Technology, MS in Geoscience, MS in Health & Nutrition, and a BS in Geoscience. He is a highly rated professor that teaches a wide variety of college courses within earth and environmental sciences as well as within computer sciences and public health. His diverse background spans information technology, cybersecurity, healthcare, weather forecasting, consumer electronics, graphic design, web development, and business leadership. He holds numerous professional licenses and certifications, ranging from information technology to healthcare and emergency medical technician. Ben is a tech entrepreneur and is business partners with multiple restaurants. He is a fitness pro, health scientist, a licensed private pilot that loves flying, and enjoys independent filmmaking. He has written about science and tech for over 10 years. You can see some of his past articles on the Houston Chronicle, Heart, and other networks. In his free time, he likes scuba diving, storm chasing, traveling, making music, and drones.
More about author.