Amateur Electronic Supply Goes Out of Business, Sold to Ham Radio Outlet
Jul 13, 2016 @ 1:11 PM ET
By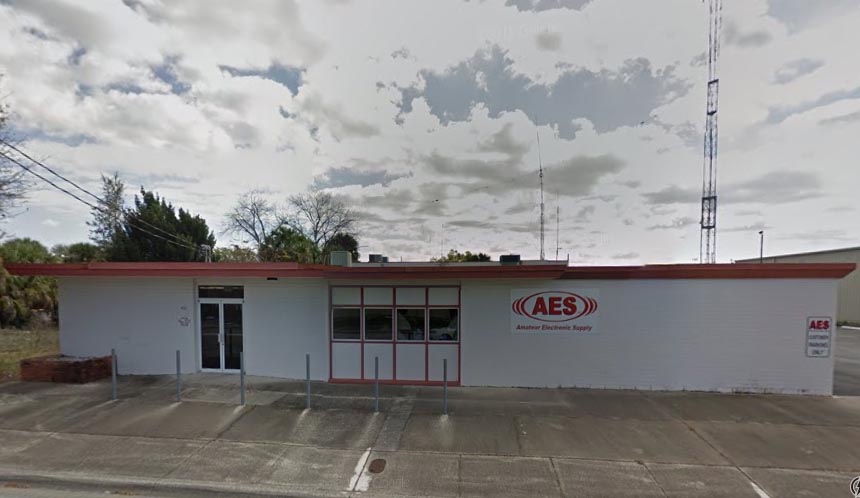 This week's news came as (sort of) a shock to the amateur radio hobby community. It turns out that Amateur Electronic Supply (AES) suddenly announced that they would be ceasing all business operations at the end of this month. Many hams were up in discussion about why, but it's sort of obvious. We've just confirmed some new details and wanted to pass the news onto our visitors.
AES Goes Out of Business
After nearly 60 years of operations, the owners of AES have decided to pull the plug. ULTRA TechLife has confirmed this afternoon, via AES employees, that AES will cease all operations on July 27, 2016. All of its assets will be transferred to Ham Radio Outlet (HRO), another amateur radio retail dealer. There will be no going out of business sale, only a transfer of goods. We've also learned that HRO may open one or two locations under their name.
AES had locations in Milwaukee, WI, Cleveland, OH, Las Vegas, NV, and Orlando, FL. HRO will reopen the AES Milwaukee location after it renovates and rebrands it. The remaining AES locations will close permanently. Some of the previous AES employees may also be hired at HRO. The AES website and phone numbers will also be redirected towards HRO by the end of the month.
This may be of temporary benefit to HRO as it also expands its hold on the physical store amateur radio market. HRO's Robert Ferrero wants his company to become the largest ham radio store in North America. There is stiff competition in the VHF-UHF market by companies like Wouxun that sell amateur radios much cheaper than Icom, Kenwood, and Yaesu. Many hams are waiting for foreign companies to introduce a Wouxun-style HF radio, which would likely come at a fraction of the cost of a domestic unit.
New Era of Ham Radio Sales
The amateur radio market is very small, compared to other electronics sales. Shipping costs and the small customer base played roles in this move. In addition, the lower cost, similar (or more) featured Chinese radios have also caused many smart consumers to purchase their equipment elsewhere, such as eBay, Wouxun, Amazon, and other online stores.
The amateur radio market is not strong enough to support multiple physical amateur radio stores. Similar things have happened to other stores, such as Circuit City and Radio Shack. We expect more physical ham radio stores to go out of business within the next couple of years.