Radio Shack, why call yourself Radio Shack and how are you still in business?
Dec 07, 2016 @ 1:35 AM ET
By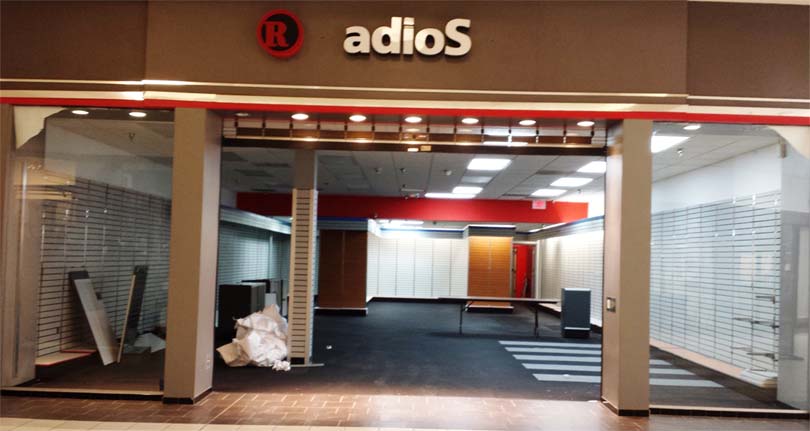 I used to be a loyal customer, especially when Radio Shack was actually an exciting place to visit. In 2015, the chain went through a bankruptcy. It was a sign of the times and most likely the last chance this retailer had to stay relevant. It's amazing that these stores are still around, but will they go down the same path as Blockbuster? If you can't keep up with consumer technology and prove your store offers something more, why bother?
The End?
I can't help but wonder how Radio Shack stays in business. My most recent visits to a few of the remaining retail locations went about the same. First, the store appears to be shifting into an imitation of a cell phone kiosk that offers phones and services you can buy everywhere else. It almost seems like there will eventually be a huge shiny glass case with one item in it. The store display materials appear to be worth more than the actual items being sold in it.
Second, for the tiny size of the stores I visited, there were too many employees just standing around. Of course, one or more might ask if you need help finding something, but don't expect any kind of technical expertise, which becomes more of an annoyance. It really doesn't even make sense, since there was only one or two actual isles. One of the stores was just a few hundred square feet, yet there were 3 employees standing around listening to music on their smartphones. Who could blame them? It appears that the store is even boring for employees and there's nothing to do because customers feel the same way.
The moment I enter a Radio Shack, I immediately feel like it's time to leave. I also realize that nearly everything in the store can be purchased somewhere else. In fact, smartphones, televisions, power strips, and cables can be bought cheaper at 24 hour Walmart locations, for example.
After its bankruptcy, the retailer had agreed to allow redemption of Radio Shack gift certificates, until December 2, 2016, which has now come to pass. Chances are, more people are going to finally dig out that old certificate just to discover it's completely worthless.
Radio Shack's corporate leaders need to ask themselves, why should people shop here? Selling contract satellite television and cell phones isn't unique. Radio Shack's store sizes are so small that whatever is sold in them has to be immediately relevant. Most people I see simply pass the store. The retail market is already tough because people are buying more online than in brick-and-mortar stores.
I couldn't believe this April 2016 quote, from Popular Mechanics… "In December, the company announced that rapper Nick Cannon, host of America's Got Talent, would become Radio Shack's chief creative officer." Thinking back over Radio Shack's electronics "legacy", you would think they would hire a consumer electronics expert for such a task, especially given its financial trouble.
It appears Radio Shack is nothing more than a cell phone kiosk with some other irrelevant electronics junk you can purchase anywhere else. Radio Shack, get with the times or pull the plug. Why even call yourself Radio Shack?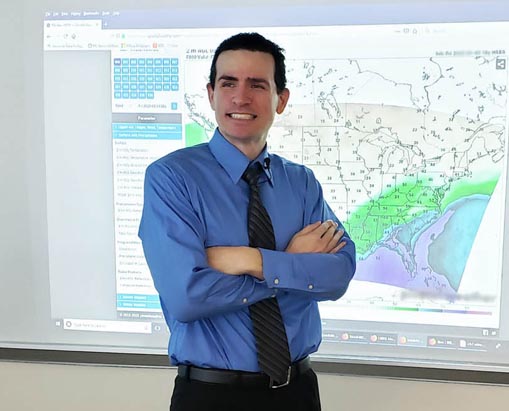 Author:
Ben Alonzo
is a unique scientist, tech expert, professor, and director of
ULTRATechLife.com
. He's CEO of the sci-tech firm
Storm Sector, LLC
. Ben holds an M.S. in Information Technology, M.S. in Geoscience, M.S. in Nutrition and Health, and a B.S. in Geoscience. He's a highly-rated professor that teaches earth science, environmental science, oceanography, meteorology, and public health. His diverse background spans numerous fields, network and computer systems, healthcare, weather forecasting, consumer electronics, and web development. Ben holds numerous professional licenses and certifications, ranging from information technology to healthcare and emergency medical technician. He's also an FAA-licensed private pilot that loves flying. He's been writing about science and tech for over 10 years. You can see some of his past articles on the Houston Chronicle, eHow, Hearst, and other networks. In his free time, he loves athletic adventures, scuba diving, traveling, storm chasing, producing videos and writing guitar music.
More about author.
---