Is Amazon still worth it? Taxes, overpricing, unreliable shipping, refund issues, and fake reviews have some saying "no"
Jul 15, 2017 @ 8:09 AM ET
By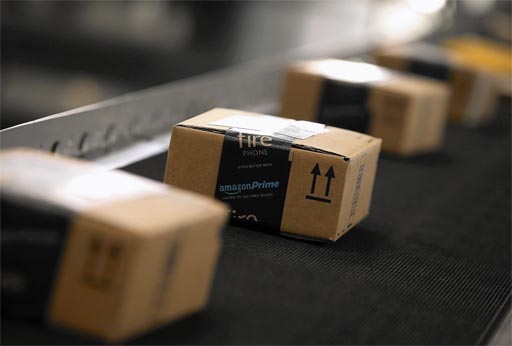 If you think about it, the advantages of using Amazon have somewhat disappeared. They charge tax, have shipping reliability issues, are often overpriced, have misleading product reviews, and often withhold refunds from customers by issuing an Amazon-only gift card. Smart consumers are starting to ask questions about Amazon's growing size and shrinking advantages.
When I first heard of Amazon it was kind of a fun sight to look through. If you've used eBay, Amazon didn't really have a learning curve. Plus, budget-minded consumers are always looking for good deals. In the beginning, Amazon had free shipping and no tax was charged. This saved a lot of people money and the whole order process was pretty easy. It's true that Amazon had products that eBay didn't. However, I've noticed the advantages to using Amazon are disappearing.
Tax
As soon as Amazon started charging tax, the distinction between it and other retailers disappeared. This also limits people to buying inexpensive items because they don't want to be hit with high tax amounts. It seemed as if this was another case of legislators getting their greedy hands on the online e-commerce markets. Consumers lost, in the end. There's now no difference between Amazon and any other brick-and-mortar retail store, in terms of taxes and overall value.
Shipping
Amazon seemed to push same day delivery options. Recently, many customers are reporting this option has vanished. Another ongoing problem is their delivery process and the people involved in shipping. There are far too many reports of people paying for fast shipping and not getting their packages by the date listed on the sales page, which seems to be at least false advertising.
I recently ordered several things from Amazon and discovered random people delivering my boxes to random places. These seemed to be very similar to Uber drivers for Amazon. They were very poor at following directions and delivering the package to the address on the label. Many times, I would be without my money and the item, finding myself calling Amazon customer support to determine where my stuff went. I've noticed the one day delivery option has now disappeared for me as well.
Removing or reducing the same day shipping options results in loss of advantage, considering tax is already charged. There's no reason, other than unreliability, to remove fast shipping options. I can find other shopping places online with lower prices, no tax, and faster shipping options. In fact, you might be better off finding something one state away to ensure you get the item quickly.
Reviews
I've noticed a very disturbing trend on Amazon. Large sellers are asking customers that return their piece of crap products to not post negative reviews. Often, the sellers will offer a partial refund or allow them to keep a broken item and get a replacement, in exchange for writing a positive review of it. This means that you can find junk products (especially electronics) that have high consumer ratings, which is very misleading to the average consumer. You can find items with a 5 star rating that have excessive returns, dead on arrival, broken, or not as advertised descriptions. My suggestion for people would be to read both the good and bad reviews — or even better — just go to a trusted expert to see his/her review of that product.
Refunds
Far too many times Amazon screwed me over by not returning my money to the original payment method, despite being directed to do so over and over. Instead, they will issue a refund to an Amazon gift card, which can only be used on their website. I have a major issue with this and it's just another reason for writing this article. I can't imagine how many millions of people they're doing this to and how much interest they're making off of holding onto money that isn't theirs.
Prices
I'm noticing that Amazon is priced higher than most other retail outlets. Why bother paying a higher price and tax, if you can get the same item for a lower price, faster, and with a reliable shipping resource?
Amazon was way higher than the price of the same Walmart item. They both charge tax, both offer the same shipping time. Walmart item
link
. Amazon
link
. (compare)
Expansion
Rapid expansion isn't always a good thing. Expansion should be careful, calculated, and always with keeping the customer happy/retained at mind. It just seems as if Amazon is out of control. They lost their price advantage, charge tax, have unreliable shipping processes, and seem to be growing this into a bigger mess? You also might find them offering food delivery services, hopefully they won't mess that up too. The recent news of purchasing Whole Foods is just bizarre and seems to also indicate this crazy expansion of an already huge mess.
I'm not sure that I will use Amazon much, especially if they don't immediately address these issues. Why should anyone else use it, if they can get the same thing cheaper somewhere else? What's the advantage when any other local retailer charges tax as well? Why not just go to your local Walmart and buy the product the same day, at half the price, and have a faster way (piece of mind) to return the product? Am I buying a product with accurate and honest reviews? These are things smart consumers should start asking.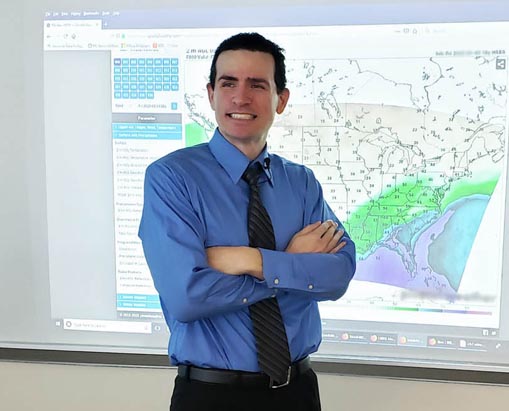 Author:
Ben Alonzo is one of the world's most unique science and tech experts. He founded ULTRA TechLife and is the CEO of the tech firm Storm Sector, LLC. Ben holds an MS in Information Technology, MS in Geoscience, MS in Health & Nutrition, and a BS in Geoscience. He is a highly rated professor that teaches a wide variety of college courses within earth and environmental sciences as well as within computer sciences and public health. His diverse background spans information technology, cybersecurity, healthcare, weather forecasting, consumer electronics, graphic design, web development, and business leadership. He holds numerous professional licenses and certifications, ranging from information technology to healthcare and emergency medical technician. Ben is a tech entrepreneur and is business partners with multiple restaurants. He is a fitness pro, health scientist, a licensed private pilot that loves flying, and enjoys independent filmmaking. He has written about science and tech for over 10 years. You can see some of his past articles on the Houston Chronicle, Heart, and other networks. In his free time, he likes scuba diving, storm chasing, traveling, making music, and drones.
More about author.