You Should Drop Cable TV, Save Money, Find Low Cost & Free HDTV Elsewhere
Nov 24, 2015 @ 3:00 AM ET
By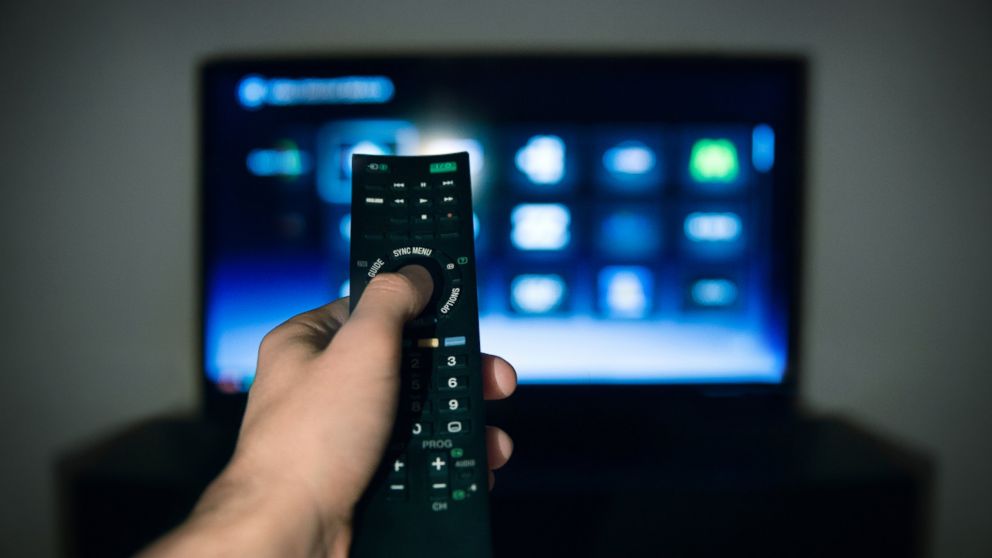 One of the best decisions a family or single person could make is to drop overpriced cable TV services. Many are unaware that most of their favorite programs can be watched for a lower price or even free. There's a trend that's becoming more popular, called cutting cable. People are making an informed decision after they find out they're being ripped off. You won't believe how much money you could save every year by simply dropping cable. After all, you're paying for overpriced services, ads, and channels you don't even watch.
Cable Industry Losing Record Numbers of Subscribers
Cable TV providers know something is up because they've lost over 350,000 subscribers in just the last 3 months of 2015. The satellite TV industry has also experienced huge drops in subscribers. Dish dropped over 178,000 subscribers in 2015, which is much more than the previous 12,000 last year.
Overpriced & Waste of Money
It's well-known that a majority of cable customers are unhappy with their providers, citing poor services, high prices, hidden charges, terrible support, misleading advertisements, and channels they don't want. For all of the trouble customers get, cable TV is overpriced. In many cases companies, such as Time Warner, are making as much as 97% profit on cable TV customers, which is insane.
Houthalen In 2015, the average consumer is now paying anywhere from $100-$320 per month on cable TV services.
In February of 2014, ULTRATechLife.com spoke with an Orlando, FL student (he has asked us not to use his name) that was two months behind in cable bills with Bright House. According to the bills he shared with us, he owed more than $600 for what appears to be cable TV packages and add-on premiums that the company offered. He says the cost quickly added up and now he's in over his head. He's not alone, if you think he's crazy. We've met several people that pay similar monthly cable bills.
buy Pregabalin online australia People are wasting money and the reason might be because they don't know of an easier alternative or how to cut their cable.
In some cases, one of our staff members was able to review customer bills and make calls to Bright House to reduce monthly bills. There were some cases were our staff member was able to reduce a person's cable bill by as much as 50%. One such reason for such a reduction is determining which services are unnecessary (cable TV providers will not tell the average customer), finding promotionals, and speaking to the right people.
Misleading Industry Practices
Missouri Senator Claire McCaskill recently called for investigations and action against overpriced services, excessive fees, overbilling, and early termination fees. She's among many people that are concerned about the billing practices of cable and satellite providers. The Federal Trade Commission also shows that these types of consumer complaints have significantly increased over the past 10 years.
There are thousands of stories about people getting first-hand experience with deceptive cable and satellite TV practices.
The Washington Post published Tim Davis's story about an experience with Comcast wrongfully billing him $181.94 for services he never got. Davis recorded the entire event, which forced the company to resolve his issue and give his money back. It was such a shady deal that the employees specifically stated they would have taken his money and not even consider returning it, if it were not for him recording the entire discussion.
Spend Money Elsewhere
People are spending crazy amount of money every single month. It adds up, if you think about the cost of cable TV for just one year. Many people are paying $1,440-$3,600 annually, considering the average monthly cable bill of $120 to $300. Yes, people actually spend this much. If you're one of these people, consider cutting the cable and spending your money on something better.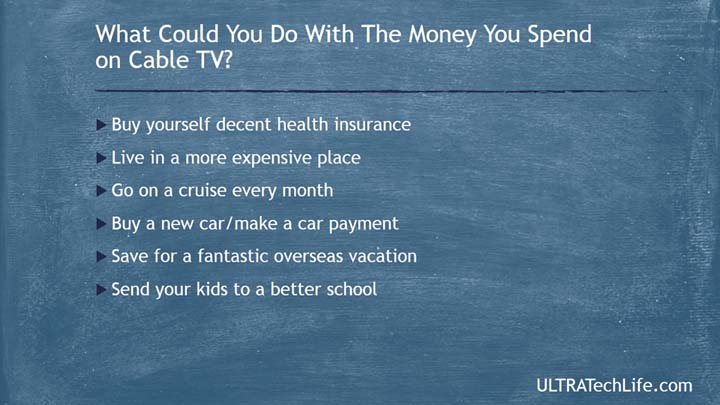 Cutting Cable (DIY)
Cutting cable means calling to cancel your cable TV services. You can get the same shows for a lower price or even free. Services like Netflix, Hulu, and others, offer many HDTV programs for a low monthly fee.
Many people are turning towards something called "antenna TV", which is a way to get free HDTV channels, especially if you live in a major city. Fee antenna TV uses an indoor or outdoor digital HDTV antenna to receive local broadcast stations, such as local NBC, ABC, and PBS affiliates. Many of your primetime TV shows are actually available for free.
http://wah-construction.com/discussion/popup-pomo.php Check out our Featured Review of the FlatWave HDTV antenna. Drop your cable provider and save hundreds to thousands of dollars each year using this razor thin antenna. We tested it and were able to get 68 free digital channels.
You can get a $20-30 antenna at places like Home Depot or Walmart. These are modern designs and look great. You'll feel better now that you're not paying a ridiculous monthly fee for HDTV.
site zoophilie gay People need to make informed decisions. We hope this article was helpful. It's time to ask some basic questions… Why would you pay for something, if you could get it for free? Are you getting your money's worth? Save your money and cut cable now.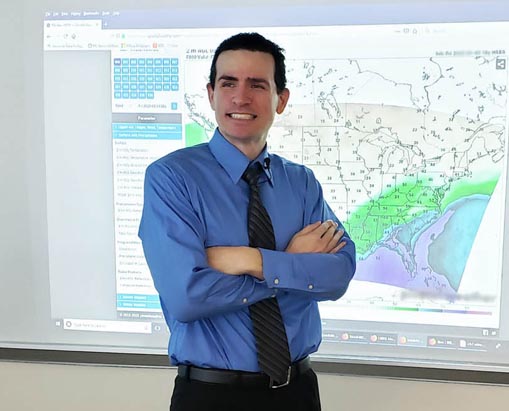 Author:
Ben Alonzo
is a unique scientist, tech expert, professor, and director of
ULTRATechLife
. He's CEO of the sci-tech firm
Storm Sector, LLC
. Ben holds an M.S. in Information Technology, M.S. in Geoscience, M.S. in Health & Nutrition, and a B.S. in Geoscience. He's a highly-rated professor that teaches earth science, environmental science, oceanography, meteorology, geology, computer support, IT security, and public health. His diverse background spans numerous fields, network and computer systems, healthcare, weather forecasting, consumer electronics, and web development. Ben holds numerous professional licenses and certifications, ranging from information technology to healthcare and emergency medical technician. He's also an FAA-licensed private pilot that loves flying. He's been writing about science and tech for over 10 years. You can see some of his past articles on the Houston Chronicle, Hearst, and other networks. In his free time, he loves athletic adventures, scuba diving, storm chasing, producing and writing guitar music.
About author.
---