These cheap consumer electronics products can help expose domestic terrorist groups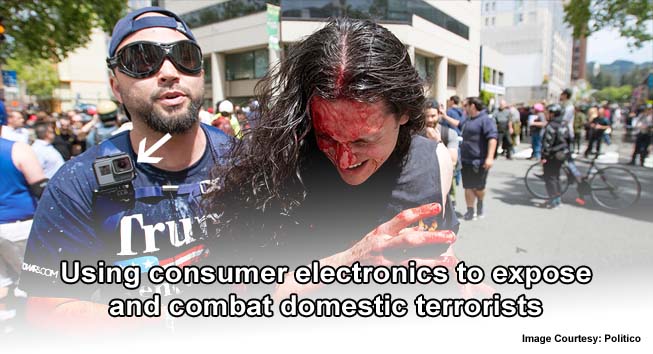 Americans can help expose and fight against terrorist groups using some cheap electronics available on sites like eBay. The invention and popularity of the internet and social media have made it easier for foreign and domestic terrorist groups to communicate, plan, and execute events. More recently, violent domestic groups inside of the US are using social media to encourage and plan attacks on people they disagree with, often in public. Taking out your cell phone after something happens often may not be good enough to provide the "whole picture." You can do your part by considering these easy-to-obtain, cheap tools that will help you observe and report domestic terrorist activities with actual evidence.
Political Groups & Domestic Terrorism
Driven by a culture of perpetual outrage and sensational, often misleading, media coverage, political groups have been energized to take to the streets, often resorting to the same forms of violence they hypocritically claim to stand against. Even traditional icons of free speech zones and diverse idea zones, such as colleges, have experienced an unhealthy trend of stifling free speech, violent clashes, and failure to extend the same rights as others to anyone that holds differing political opinions. Unjustified character assassinations and the use of violence are tactics used by domestic terrorist groups.
Unfortunately, many are unaware that a significant number of "political" organizations/movements have been documented on camera and by multiple witnesses engaging in terrorist activities.
Now more than ever, a basic education and scientific understanding of facts and rights are critical. Now more than ever, a grown adult should understand that another person disagreeing with a specific idea is not automatically guilty of being a ____ (fill in the blank). Now more than ever, it's time to have a discussion about domestic terrorists hiding behind the ski masks, disrupting public free speech events, breaking windows, shooting people, throwing fireworks bombs, spraying innocent people with pepper spray, burning down buildings, and throwing rocks and bottles at people during public events.
There are many forms of terrorism. The Oxford Dictionary defines terrorism as the unlawful use of violence and intimidation, especially against civilians, in the pursuit of political aims.
Examples of unlawful use of violence would be punching someone, throwing rocks at someone, or hitting someone with a baseball bat because you disagree with their ideas or something they've said.
Similarly, an example of intimidation might also be blocking the doors of a public event, damaging property, making threats against a political candidate or attendees of an event because you disagree with their ideas or something they've said.
Free speech is under attack in the US, especially by fringe political groups that are given a seemingly larger voice by sensational media coverage and the availability of social media platforms.
Regardless of your political ideologies, there is only one definition for terrorism. Colleges exist to provide an intellectual space that challenges students with diverse knowledge, thinking, and ideas, primarily by supporting them with modern science to further discovery. True science and progress always welcomes open discussion – and moves forward beyond nonsensical division. It seems political actors and their organizations are trying to infiltrate colleges and redefine what an academic intuition exists for, even if it means using unlawful violence and intimidation.
Free speech is important. Words alone are not violent. Shutting down anyone you disagree with and preventing them from speaking in public is un-American and dangerous.
Domestic terrorists are using technology to communicate, execute, and spread their agenda.
Every US citizen has a duty to protect the country, your college, organization, business, neighborhood, and your own household. In fact, technology has made it much easier to observe and report domestic terrorist activities.
Do just that – observe and report. Be complete in recording public events. Report domestic terrorists to law enforcement. Send copies to as many news media sources as possible. Take the time to upload your own video that documents domestic terrorist activities in public. The idea is to do what you legally and respectfully can to defend freedom and combat against domestic terrorism, especially when it occurs in public areas.
There's no need to be a vigilante and no professional would ever ask you to become one. However, those of you that exercise your rights and attend public events can use certain low-cost tech devices to help document and report domestic terrorist activities.
Be sure that your actions are legal and complete. Recording video in public is legal. Removing the mask of someone that attacked you is legal. Recording a domestic terrorist planning an attack, throwing rocks, stabbing, hitting someone, making bombs, or making threats is legal. It's also important to record an entire event, including the before, during, and period after it occurs. This is where going beyond just taking your smartphone out after the fact comes into play.
Cheap Tech Tools Defend Freedom
Use these low-cost consumer electronics devices to document, report, and expose public domestic terrorism:
Pyle PPBCM9 Compact & Portable HD Body Police Camera Night Vision 16GB $99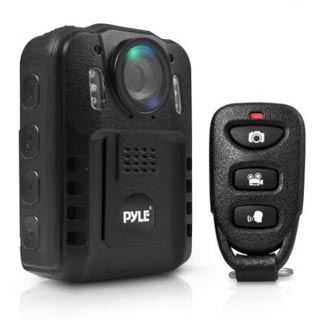 AKASO EK7000 4K WIFI Sports Action Camera Ultra HD Waterproof DV Camcorder 12MP 170 Degree Wide Angle $79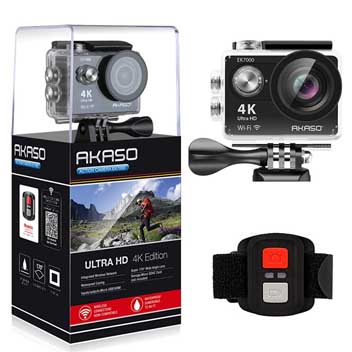 Forestfish Sunglasses with Camera HD 720P Video Recorder Spy Glasses $60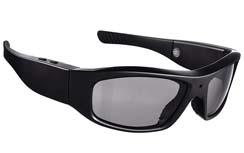 iMaxime Wearable Live Streaming Hat Cam FHD 1080P Wireless Cap Hidden SPY Wifi Camera $59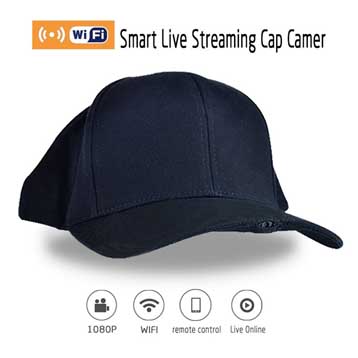 *If you're very experienced with technology and computers, you could possibly rig a nice hidden live streaming camera. Run wires from a hidden camera, from the hat down your back, into a power pack or directly into your phone with the support of a special app.
Ion 1011L Air Pro Lite Wi-Fi Camera $39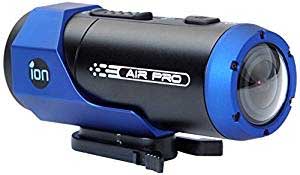 *Cameras like this can be mounted to your chest, hat, or helmet, making it easy to operate without hands – during a public event or march.
Mount your Go Pro camera to any baseball hat/cap around $9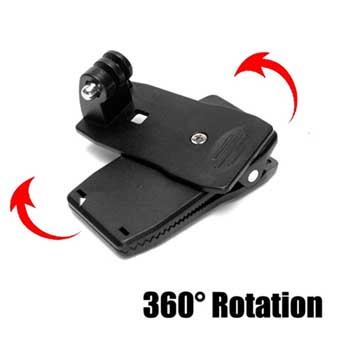 UYIKOO HD1080P Mini Hidden Spy Wifi Camera $39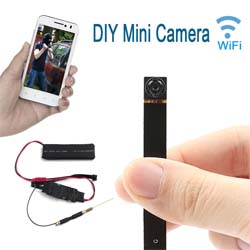 Mini Spy Hidden Camera Conbrov® 720P Night Vision Body Camera Video Recorder $49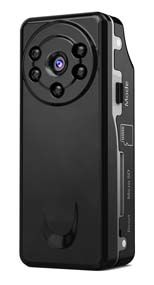 The above products are just an idea of what's out there. Information is a tool, use it wisely.
Good Tips
Ensure that your camera has a good view. Be sure to also have enough battery power for public events (bring extra batteries). Be sure to capture the faces and voices of any domestic terrorist, if you can safely do so, at a public event. Ideally, you would capture an entire event, before, during, and after the crime. Make a backup copy of the file before sharing it with anyone. Remember that you should always and immediately report domestic terrorists to your local law enforcement agency. After that, get it out to as many media outlets as possible, and you might consider uploading it somewhere online as well.
Safety is your first priority. You shouldn't have to stay home, away from public events, but if you do go to public events, consider taking some cheap tech tools with you to document the whole thing.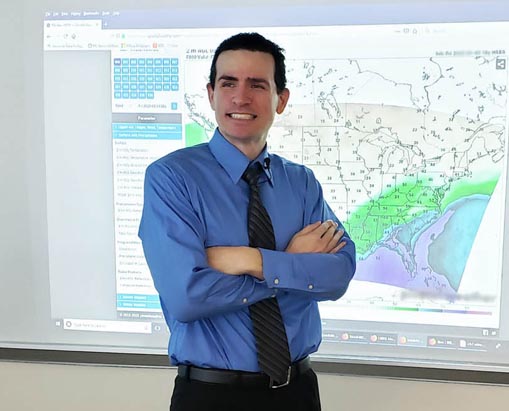 About Author:
Ben Alonzo
is a scientist, tech expert, professor, and director of
ULTRATechLife.com
. He's currently CEO of the media and tech firm
Storm Sector
. Ben holds an M.S. in Geoscience, M.S. in Nutrition and Health Sciences, and a B.S. in Geoscience. He's a highly-rated professor that teaches several courses at multiple colleges, including earth science, environmental science, oceanography, meteorology, and public health. His diverse background spans numerous science fields, enterprise network and computer systems, healthcare, telecommunications, weather forecasting, consumer electronics, computer programming, and web development. Ben holds numerous professional licenses and certifications, ranging from information technology to healthcare and emergency medical technician. He's been writing about science and technology for over 10 years. You can also see some of his past articles on the Houston Chronicle, eHow, Sciencing, Hearst, and other news networks. In his free time, he loves to scuba dive, travel, and write guitar music.
More about the author.