Gabby Petito's digital clues & some lessons to learn
Sep 24, 2021 @ 12:04 AM ET
By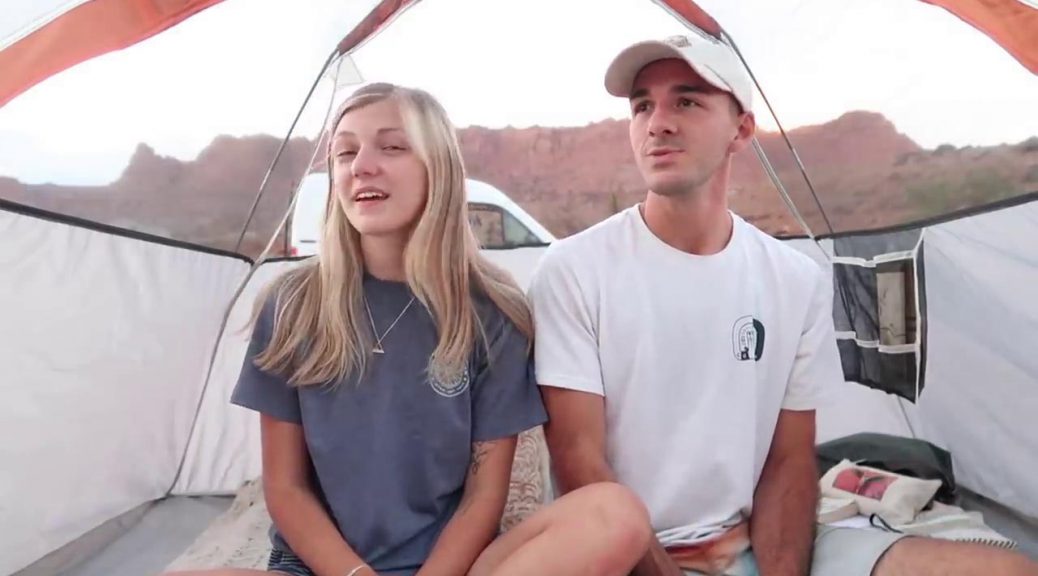 Gabby Petito's digital tracks could be the missing links needed to solve her mysterious disappearance, after the August 12, 2021 traffic stop. Gabby was a 22-year old that had quit her job to travel and vlog with her boyfriend, Brian Laundrie. This is a unique, important opportunity to talk about key digital evidence and safety. There are many lessons to be learned. Let's discuss digital forensics, some limitations, and the nature of social media dreams.
A Mystery Unfolds
The story of Gabby Petito has captured the interest of million of people around the world. During a bizarre traffic stop, on August 12, 2021, she described herself as someone that wanted to start a travel blog, even quitting her job to travel – all while visibly crying and having just been involved in a physical fight with her boyfriend, Brian Laundrie.
The bodycam video of the August 12, 2021 Wyoming traffic stop gives several clues that something was very wrong. There was evidence of a fight, but the typical American justice system is so flawed that she ended up being the suspect and was going to be arrested for domestic violence, ironically. It was clear that she was the one crying, she was the victim, she could not overpower him, and he could even be seen laughing during the whole traffic stop. There are other reports of Brian hitting her in the past.
Police bodycam shows traffic stop where Gabby tells a story about why she's crying.
Witnesses alleged a history of fights and described Brian as an aggressive boyfriend. Numerous witnesses came forward to discuss how the two would often fight, Brian had a bad temper, and would often make her cry. The fights would often become physical, which is also obvious because of bruises, scratches, and witnesses. During the traffic stop, police temporarily separated the two, after a strange discussion of how the law had them trapped in this situation (all on camera at the time of the traffic stop).
The traffic stop event may be the turning point, from ongoing fighting routine to deadly. At some point, not long after this traffic stop event, Gabby was killed.
Unfortunately, on September 19, 2021, the remains of Gabby Petito were found in an undeveloped camping area in Teton National Forest, Wyoming. Some videos have appeared online, to suggest the white van was seen just before this date in the same area, parked in an unusual way.
Caution: There are YouTube videos with misleading video clips, described by people that have no digital media production expertise, no forensics background, resulting in spreading wild misinformation, such as people in the van, bodies on the ground, doors opening/closing, etc. People are seeing what they want to see, but that is not science or evidence (not factual). This is why the court of public opinion is so dangerous.
We are talking about lives, integrity of the evidence, and time of the essence, when it comes to rapid response. Misinformation just hurts everyone – and social media is full of it.
As of September 21, 2021, authorities told the media that the boyfriend came back from a long-term camping trip without Gabby and refused to cooperate when they asked where she was. After this point, details get sketchy and Laundrie disappears.
On September 23, 2021, the FBI issued an arrest warrant for Laundrie, alleging he used a credit card, unauthorized, after she disappeared, between August 30 and September 1, 2021, charging over $1,000 in multiple states.
Authorities would really like to hear from Brian's inner circle, including family, if they would ever tell everything they know. Without any cooperation, Gabby Petito's digital tracks will likely be the key to closure. Again, although the circumstances are pointing towards suspicious activity Brian is/was engaged in, at the time of this article, he has not yet been charged with the murder of Petito. It's possible, with more evidence, he may be soon considered a suspect in her death.
Digital Forensics
Digital forensics, if done properly, involves scientific examination of electronic devices to gather evidence for crimes. Today's plethora of digital devices means everything from your smartphone to watch might keep a log about everything you've done and anyone you've come into contact with.
As a cybersecurity expert, we often remind people about household electronics and wearable (like smartwatches) having the ability to collect so much data about you, often without you knowing. These are huge privacy concerns. On the other hand, when there's a murder, all of these devices can provide clues. Today, there are more smart devices than ever before – Gabby had at least a few smart devices (smartphone, computer, etc.). These devices can store the equivalent of millions of papers of evidence.
Smartphones
One of the biggest privacy vulnerabilities is simply owning a smartphone. If you have a lot of apps installed, even more data is collected and shared, often without the user ever knowing what is being collected and who sees the data. Modern smartphones are basically miniature computers that have an operating system and then a digital transceiver to enable two-way communications. Position, altitude, strength, battery life, phone numbers, dates, walking distance, stores you visit, what you buy, sometimes audio clips, search results, pulse rate, all kinds of information can be transmitted. Routine carrier logs can also track calls, position, and text messages. A phone can tell a story, even when the user is silent. Think of a smartphone as the world's largest book about you. Every day, it writes a new page.
EXIF Data
Smartphones and their embedded cameras store a lot of hidden information, within the photo and video files. There are tools that can extract and view this data. Depending on the digital device, some leave more data than others. In the case of more modern equipment, such as expensive cameras or high-end smartphones, even more comprehensive location data (such as GPS) can be embedded within the file itself. In fact, there may also be attached files within a folder that describe additional information, which is what some action cameras do, for example.
The most common hidden data is referred to as metadata because it's often data that describes the file itself. You may have an image file, but inside that file EXIF data can describe the lighting, location (GPS) of photo, editing software, time it was taken, exposure, etc.
EXIF data is commonly found in original files. I would caution people since some social media platforms strip this data. Brian's Instragram is @bizarre_design_ and Gabby's was @gabspetito, they both had content on their accounts. Obviously, the photos will be used as evidence, along with the upload time.
Example of raw data ULTRATechLife examined from one of Gabby's website images.
After reviewing forensics data for the only publicly available images on Gabby's website, one of the files does contain some metadata. Specifically, it appears that she used a photo editing software, possibly Photoshop, to take a photo of the van and then use a filter/special effect to turn it into a line drawing. Alternatively, this could have been drawn. This would not be uncommon, since both Gabby and her boyfriend were artists that like to draw.
Smartphones often have several apps installed and each app is collecting various data. It's possible that a smartphone could record your searches, phone calls, texts, all social media activity, web browsing history, GPS location, temperature, air pressure, all sorts of things. In fact, it can even sense when it is dropped in water. This is just the surface when it comes to what data smartphones can collect.
Gabby was likely using public Wi-Fi hotpots to write her blogs/work on her website. She could have also been sharing internet through her phone. After reviewing several videos, it appears a tablet-style computer was used to write at least some of the blog content (and possible Instagram edits). The user interface, coding, and typing usually requires a full keyboard, trying to type or draw on something smaller is slow and more difficult. This might also explain why the website doesn't have much content.
ULTRATechLife reviewed a YouTube video where Gabby can be seen with a computer/tablet in her tent.
She was likely writing personal blogs on her tablet. It's unknown if she had more than one table/computer or if Brian had something he brought camping as well. Authorities are looking for any evidence they can find.
Memory Cards
From my experience diving in salt and freshwater, I've found cameras and memory cards that have been submerged for some time but still work. I was able to recover most of the memory card content, in most cases. Further, it seems as if Brian or Gabby had a drone, which also would be recording location data as well as video to a memory card. Often, users forget to remove this memory card because it's inside the battery compartment – at least on the most popular drone models. Some popular drone models will record location data as well, including separate log files to the phone and the memory card. Finding the drone or memory cards could be very helpful – lots of unedited data there.
The Computer
If a professional could obtain Gabby (or the boyfriends) computers, tablets, cameras, and smartphones, provided they are not destroyed or password protected in a way to encrypt all data, this could be a treasure chest of information.
A search warrant was already issued, earlier this week, but it just mentioned an external hard drive. Because vloggers use HD video, the files are huge and it often means you need to buy an external hard drive to store your content. Typically, someone will simply store their files on an external hard drive without any kind of enabled security. This means anyone that obtains the hard drive can see the current content and even recover files that were deleted if Brian tried to destroy evidence.
Digital devices are a double-edge sword. They open you up to all kinds of privacy issues, but at the same time could tell a very detailed story about what happened – in the case of a murder.
Vloggers are typically more outspoken about their lives, which is almost always going to be helpful for cases like this one.
The Website
Gabby had just recently started to build a website, where she was going to blog about traveling. After reviewing the only video posted on her YouTube channel, you can clearly see one of the computers she was using. It's kind of hard to blog in the middle of nowhere because internet service is either slow or non-existent. If someone could locate the computers, tablet, memory cards, drone, and her phone, it might be possible to see unpublished blogs, private word processor documents, saved images, stored pictures from their vlog camera, emails, unedited video, and more.
Since Gabby was not an experienced web developer, and likely didn't have access to high-speed internet in remote locations, this could explain why setting up a blog might be slow or more difficult. Other than links back to her other social media channels, there's almost no public content on Gabby's website.
Gabby had just recently purchased a domain name from Squarespace.
Gabby's blog website seems to have been a more recent idea. After doing some research on the domain, it seems to indicate Gabby purchased the domain (nomadicstatik.com) on July 28, 2021 from Squarespace. Both the domain and hosting records indicate Squarespace is both the registrar and hosting provider. This also coincides with the story she told police during the traffic stop (she was just trying to start working on her blog around that time).
Regarding the somewhat odd password protected box on the front page of Gabby's website, it's not entirely odd. I've been a web developer (front/back-end) for over 20 years and noticed most newcomers do not password protect their new websites. However, some hosting providers inform people that they can password protect their site, if they are working on it, to prevent the public from seeing it. Another option (or reason for a password) is to limit who can see your blog. In this case, limiting this kind of blog doesn't make any sense to me. If you are trying to gain followers, blocking all of your starting content with a password makes no sense.
More information could be gained from actual content, if any, inside of the website. Unfortunately, if this password was strong, we may never know. It might be possible to remotely access the hosted files for forensic inspection if: 1. someone provided the VPS password, 2. the boyfriend is already logged in on his computer, 3. the hosting provider has a backdoor/can password reset the account.
Web servers store many logs, both what the blogger was uploading/downloading, as well as the sources of communications (smartphone service IP), visitor information, and could obviously indicate she was still alive, if the hosting logs show activity on her account.
Caution: The end of activity on the logs would not automatically mean she was dead after that point. It would simply mean, and it's possible, there were no internet connections where she was, or maybe she was too upset to blog at the moment. There is a lot of evidence of ongoing fights and tension.
As someone who has been writing articles/blogging for decades, it's possible that life events can distract you from your goals — and you just simply stop writing for a while.
Brian's Instagram shows some dark, violent, gore-type appreciation. This seems to contradict the happy, in love with nature person he portrays himself as on Instagram. Another example of how many social media posts portray a fake persona, far from reality.
Limitations to Consider
As time goes on, evidence, especially smaller pieces that are outdoors, becomes harder to find. If Gabby stopped blogging because she was upset (lots of evidence she had been frequently crying/upset, over the past month – prior to her death), this would also limit her blogs and personal feedback, which would have provided clues as to her thinking. They may also have been fighting to the point where Brian took her phone and tablet away, preventing her from communicating or leaving further traces of her last moments. Recent reports have described Brian as also ditching his phone and wallet, then disappearing from home. It's obvious he didn't want to be tracked and this behavior is consistent with covering something up.
Finding something as small as a smartphone or tablet in a large swamp would be difficult, if he attempted to hide evidence. Lots of heavy rain in Florida would help hide evidence. Besides the difficulty of finding small pieces of evidence, as time goes on, it will become harder to find Brian without extensive resources/more people searching.
Current Search Area
Today's focus is now on the search for Brain and any evidence from the past month. Brian may have lied about going to Carlton Reserve in Sarasota County, Florida. This is a wilderness habitat in Venice, Florida. It would likely be messy because of recent rain. As of September 23, 2021, police continued to search for him in this area, for some reason, using dive teams, dogs, water vehicles, and other ATVs (article/story). Drones were also being used.
Map of Florida's saturated ground. This makes searching more difficult.
Meteorologically speaking, we've seen a lot of heavy rain events in Florida, over the past month. Nearly the entire state has experienced recent, frequent heavy rain events, which could temporarily flood the search areas, bury or wash away evidence via stream transport, or even prevent access to remote areas.
Unless police have specific evidence that Brian is likely in the Carlton Reserve area, the timeline would suggest he could be anywhere, since there were delays in reporting him missing as well. At the moment, the parents do not seem to be cooperating with authorities and are not answering questions, according to various media sources. This reminds me of the Casey Anthony case in Florida.
I was a volunteer search team leader back during the Caylee Anthony search in Central Florida. This story gives me flashbacks to time of the massive search going on and the mystery that gained the attention of so many people. We were looking for the body of a small child as well as items of interest. It was very sad, hard to search in woods, people didn't cooperate, lots of misinformation, and weather made it even more challenging. Part of the issues in the Caylee search case involved untrained public coming out to get involved in EMS/police-style search and rescue activities, which doesn't always go well (untrained people in masses with emotions running high can create more problems).
I won't go into details of the chaotic public scenes from that fiasco, but I can say searching primitive land with frequent heavy rain events, in swamp areas, and the threat of alligators, snakes, and bears means searching for people or devices in such large, dangerous areas is a daunting task. Investigators working on this case obviously have more information than the public does. Hopefully, they can find Brian, the phones, computers, cameras, and any other items of interest that can bring the family the closure they deserve.
From my experience with the Caylee Anthony search, the frenzy of vigilantism seems to be a very real threat, especially in this case. It has already gained massive attention and people online – with no real facts – are acting on emotions and their own ideas, which means either Brian's family needs police protection or they need to flee the state, in the near future. People are crazy, sometimes no better than the killer. At the moment, there is no public stated evidence that the parents were involved in the murder or covering it up, but the circumstances have people wondering.
What you see on reality TV is not real. Only a special niche of people like to do primitive camping. Let's not forget, nature is unforgiving, with extreme heat, deadly thunderstorms, flooding, diseases, crime, and wild animals. Sadly, the perfect, happy Instagram pictures hide the chaos that was likely occurring – behind the scenes.
Nothing I have reviewed leads me to believe these two are capable of serious, primitive "nomadic" life. A friend of a friend saying they once heard Brian camped for 3 months somewhere is also not strong proof of his abilities. Living in a van is not very glamorous. In one of the police bodycam videos, you can clearly see they were both looking for water, which doesn't sound very comforting, in the middle of constant tension and fighting. Not being able to shower or stay clean is also draining, mentally. Expert hiking and primitive backpackers have a very different outdoor skill set. What they do, how they dress, the equipment they carry, their experience, shoes, everything points to these two as just out on a long vacation. There's nothing wrong with that, but it clearly was not as glamorous as the Instagram photos would have you believe.
This is a really sad story. Gabby seems to have been caught in the middle of a mess and probably didn't know what to do, among other factors. Only time will tell what actually happened. More evidence is coming in each day.
Whoever knows the whereabouts of Brian Laundrie needs to contact the FBI as soon as possible. His friends and family need to cooperate to bring closure to the family.
Final Thoughts
If the family or friends of the family ever view this article, my thoughts are with you. It's my sincere hope, as educators, we highlight important lessons that could be learned here, preventing others from experiencing this pain. It's also my goal to encourage people to seek reputable reporting resources and do not participate in extreme speculation, spreading misinformation or wild rumors. Spreading misinformation makes things more difficult for those seeking the truth.
For random visitors reading this article, teach your kids to respect others and that violence is never an option in any relationship – whether you're male or female. Understand that so many people have said that nomadic life is the "most relaxing and beautiful lifestyle", but they fail to mention how dangerous it is, and it's often far from glamorous. Various social media platforms are full of "influencers" that mislead people by making them think they are living a perfect life – when chaos is really occurring. This is a real cultural trend that makes people compare themselves (real life) to an artificial persona (influencer/not real life).
Gabby was not one of these bad influencers, she was just someone wanting to live a dream. Her tears were all the evidence you need to see that someone or something was keeping her from her dream. She was scared, lost, and clearly needed help. Whatever you do in life, make sure you are happy, first. If you're constantly fighting or getting physically beat up, even by someone you think you love, it's time to leave the relationship. But you might need help and protection to do so, which means you need to be strong, remember Gabby, and make important choices.
***If you need domestic violence support, help is out there. You can contact the National Domestic Violence Hotline at 1-800-799-7233 (SAFE). They also have a website: https://thehotline.org where you can also chat with someone.***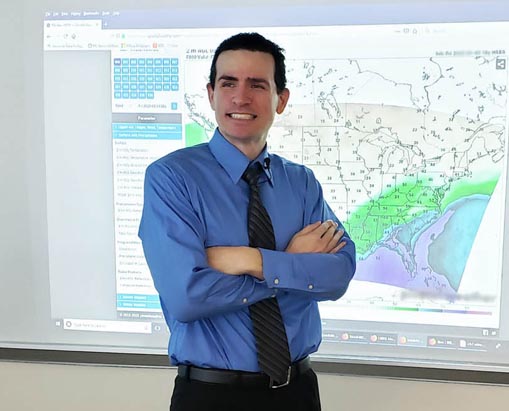 Author:
Ben Alonzo is one of the world's most unique science and tech experts. He founded ULTRA TechLife and is the CEO of the tech firm Storm Sector, LLC. Ben holds an MS in Information Technology, MS in Geoscience, MS in Health & Nutrition, and a BS in Geoscience. He is a highly rated professor that teaches a wide variety of college courses within earth and environmental sciences as well as within computer sciences and public health. His diverse background spans information technology, cybersecurity, healthcare, weather forecasting, consumer electronics, graphic design, web development, and business leadership. He holds numerous professional licenses and certifications, ranging from information technology to healthcare and emergency medical technician. Ben is a tech entrepreneur and is business partners with multiple restaurants. He is a fitness pro, health scientist, a licensed private pilot that loves flying, and enjoys independent filmmaking. He has written about science and tech for over 10 years. You can see some of his past articles on the Houston Chronicle, Heart, and other networks. In his free time, he likes scuba diving, storm chasing, traveling, making music, and drones.
More about author.