Are Identity Theft Prevention Services Legit? What Can I Do To Keep My Identity Safe By Myself (For Free)?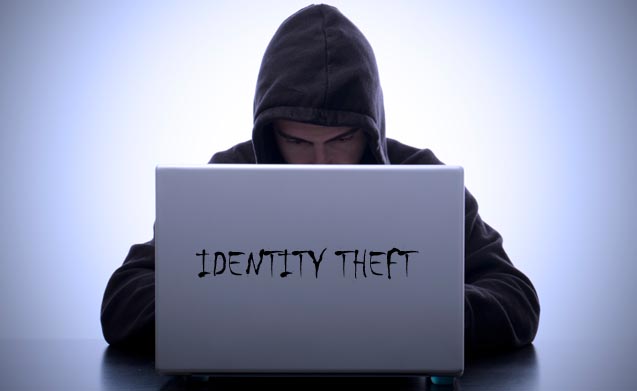 Tech Security: Identity theft can be a nightmare, especially if you don't catch it early. There are numerous "protection" services out there, but many have misleading marketing campaigns, often promising to keep you safe from identity theft. The truth is that you're better off doing what you can to prevent it in the first place. Not only is it free, it's smart to take matters into your own hands and do your part. It's important to make an informed decision about your security and it often helps reduce risks, especially when you're aware of them.
Misleading Identity Theft Prevention Services
There are many paid services that make all kinds of security promises. Some ID protection services will go as far as to promise that your identity will always be safe as long as you pay them a monthly or annual fee. In 2015, one of the more well-known ID protection services, LifeLock, was recently targeted by the Federal Trade Commission for false advertisement, deceptive claims, failing to protect consumer data, and violating court orders.
LifeLock agreed to pay $100 million to settle Federal Trade Commission contempt charges. Unfortunately, many consumers found themselves with lost money, broken promises, and identity theft, despite guarantees the company offered.
This case reminds consumers that security starts with the individual and they should be aware of personal steps they can take that do not require payment to a company. Consumers should be careful of misleading marketing campaigns and unrealistic promises. Identity security should start with the individual and not be solely placed in the hands of any third party.
Identity Theft Statistics
According to a recent 2014 Bureau of Justice Statistics estimate, about 17.6 million US individuals were the victims of identity theft in 2014. The most common forms of identity theft were bank accounts (38%) and credit cards (42%). It's estimated that about 14% of identity theft victims experienced an out of pocket loss of over $1 during the ordeal. About 36% of identity theft victims reported experiencing severe emotional distress when they found out they were victims. Thankfully, 50% of identity theft victims were able to resolve most problems in a day or less.
Consumer credit cards and bank accounts can be compromised by a criminal obtaining the password, pin code, bank account number, address, age, social security number, etc. Sometimes, the criminals collect the personal information (sometimes using card capturing devices) and sell it online to other criminals. Victims are often alerted of suspicious activity by banking or credit card alerts, which are often a free service from their financial institution. In addition, many discover suspicious activity by frequently checking their account transactions. Risk reduction and early detection are critical elements for every consumer to consider.
Consumer ID Security Tips
There are some tips that consumers can utilize to reduce the risk of identity theft. Most of these actions can be done by the consumer for free. It's important to stay informed of the latest risks and avoid problems. Prevention is the key!
1. Frequently check your accounts for suspicious activities. Immediately report problems you have to the institution's security/fraud department.
2. Never give your password or pin out to anyone. Ensure that your passwords and pins are not easy to guess.
3. Keep your personal data safe. Use a computer antivirus and firewall software, such as ZoneAlarm and AVG Free (not necessary to pay for this software). Always shred unwanted mail that contains your personal information.
4. Cover your fingers/the keypad when entering a pin or password in public, at a store, gas station, etc.
5. Check for suspicious devices at gas stations, on credit card swipe devices, etc. Avoid using your credit card in high crime areas or on devices that appear to be tampered with! Always contact the authorities if you see a broken device or one that is tampered with.
6. Contact your bank if you will be traveling abroad. They will work with you to monitor transactions and increase security for your circumstances.
7. Never use your credit card, bank account, or personal information on any website that doesn't have a solid or trustworthy reputation. (Example: It's ok to use eBay.com, PayPal.com, etc. because they are legitimate websites)
8. Do not fill out "special offers" that request your social security number, bank account, or credit card numbers.
9. Check your credit report for error or abnormal activity. The Federal Trade Commission recommends annual credit reports that are available for free.
10. Keep up on the latest security threats from trusted news sources. They will tell you what the criminals are doing so you can stay a step ahead of them as an informed consumer.
We hope you found this article helpful. Identity theft is a growing problem, especially with the advancements of technology making it easier to compromise identity security. Consumers have to take personal actions (mostly free) that will likely reduce their risk or prevent identity theft from occurring.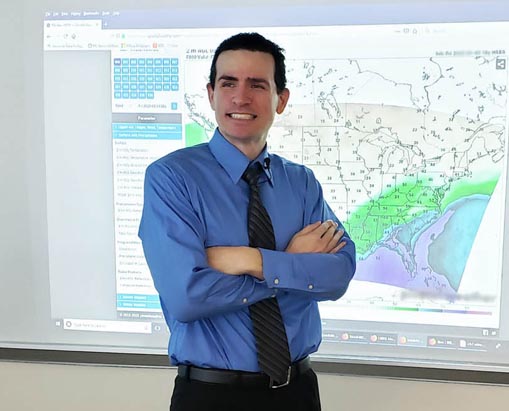 About Author:
Ben Alonzo
is a scientist, tech expert, professor, and director of
ULTRATechLife.com
. He's CEO of the media-tech firm
Storm Sector, LLC
. Ben holds an M.S. in Geoscience, M.S. in Nutrition and Health, and a B.S. in Geoscience. He's a highly-rated professor that teaches several courses, including earth science, environmental science, oceanography, meteorology, and public health. His diverse background spans numerous fields, network and computer systems, healthcare, weather forecasting, consumer electronics, computer programming, and web development. Ben holds numerous professional licenses and certifications, ranging from information technology to healthcare and emergency medical technician. He's also a pilot that loves flying. He's been writing about science and tech for over 10 years. You can see some of his past articles on the Houston Chronicle, eHow, Hearst, and other networks. In his free time, he loves scuba diving, traveling, storm chasing, producing videos and writing guitar music.
More about author.
Coming soon: Follow Ben on his new social media: Instagram @realniceben | Twitter @realniceben