10 Tech Tips to Make Your Trip or Vacation Great
Feb 06, 2016 @ 5:33 AM ET
By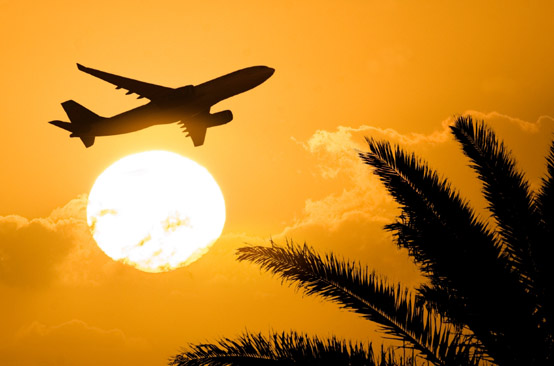 If you're looking for the best prices, decent quality hotels, travel-friendly destination, you should be using these tips. Going online and searching for a city, hotel, or airline website isn't enough. Get the most out of your travel experience by considering the experiences of others and traveling smart with your electronics.
1. Search YouTube for a Virtual Experience
Sure, your destination probably has a website. Did you know that most websites feature the most popular images, focused on marketing their business? If you're planning your trip simply based on a single website, you might want to think again. For example, you can search YouTube to see other people's experiences on a cruise. This is a great way to actually view video of your destination, hotel, cruise, beach, etc. In fact, YouTube will give you a very good idea of what you will experience.
A customer once visited a hotel website that had a picture of a sandy beach and mentioned it was within walking distance. However, when the person got there they discovered the beach required crossing a major highway and was not close. Worst of all, it was not a nice sandy beach. A YouTube video would have saved this person the time and money!
2. Find Airline & Hotel Prices on More than One Site
Don't just use one website to search for prices. Unfortunately, many people (out of convenience) will only search a single website for the best fares. If you think you're getting the best fares by searching one website, you're probably missing out on saving hundreds or thousands of dollars.
It's also worth noting that some websites that claim they search the entire web are misleading. There is no single public website that searches every single ticket fare. There are simply too many discounts, airlines, connections, etc. You will get the best deal by searching multiple airline, car rental, and hotel price websites.
3. Check Handheld Electronics Laws
In some US states, simply touching a portable electronic device is illegal. The penalty is often $150-500 for just touching your phone. This is another reason to also have your passenger use your phone for you, if you're in one of these unfortunate locations.
Warning: Las Vegas, NV is a tourist trap that is known to charge unsuspecting tourists that are lost and attempting to use their phone to call their hotel for directions or its GPS function, which is against their local laws as of two years ago. The state was recently in bankruptcy and it's a great way to make money off of innocent tourists under the false pretense of public safety. This is a great example of why you should check the laws before traveling.
4. Traveling Internationally? Get Yourself an International Power Adapter
If you're traveling internationally, don't expect to be able to use your power cables without an adapter. You will have to check your destination to see what type of adapter they use. The good news is that you can purchase an international adapter from places like Walmart and other retailers for under $20. Again, if you're traveling internationally, this is an absolute must!
5. Always Keep Valuables with You
If you have a laptop or DSLR device, you need to keep it with you, even if traveling domestically. Your most expensive devices should always be within viewing distance. There are simply too many opportunities to lose your valuable or have them stolen, especially when you're not holding onto them. Consider carrying them on the plane and not sending them to checked baggage.
6. There's an App for That
Consider downloading relative apps for your smartphone. Android phones come with an app, called Google Maps. Use this app for free to find local restaurants, hotels, bars, clubs, and special interest locations. You'll never be lost again.
7. Check the Weather
The internet is now full of free accurate weather information. Weather can make or break your trip. Weather technology can also tell you what to expect for an exact location. Search for your destination by city or zip code here.
Tip: Watch out for water! Water can damage electronics, especially if they are not water resistant (splash proof).
8. Consider Travel Insurance
If you have a lot of electronic devices on your trip, you might want to consider some type of travel insurance that covers your assets. You can search Google for companies that offer this travel insurance and sometimes you may also find that your existing car insurance company will offer this coverage at an additional rate.
9. Beware of Roaming!
One of the most unpleasant surprises is when someone goes on a cruise and simply leaves their smartphone on. You may receive text message warnings, but your service will continue to work. Your phone will continue to download data and any such data, messages, or calls could be at a very expensive rate. We've heard of people paying hundreds to thousands of dollars in unsuspected fees because they left their phone running in another country.
Option: If you're traveling internationally or know you will require roaming, check your cell company for an international temporary discounted plan for better rates. You tell them the dates of your travel and they will setup your account accordingly.
10. Don't Forget USB Charger & Power Cables
Always bring a USB wall outlet charger as well as your car charger cables. One of the biggest consumer complaints for traveling with technology is forgetting to bring the power and charger cables for phones, laptops, and other devices. It's a really good idea to bring your own because the prices for chargers at the airport can be anywhere from $30-$100, considered ridiculously expensive, unless you rent a car and drive to a local retail store.
Technology can help improve your travel experience by ensuring you never end up lost, find the best prices, plan around the weather, and stay entertained. Don't forget to enjoy your trip and occasionally walk away from all of your electronic devices to enjoy nature, the outdoors, and other people!
We hope you found these tips helpful and hope that your next travel experience is awesome.
---