Looking at the Standard Horizon HX290 marine VHF handheld – a good safety investment
Jul 05, 2017 @ 10:33 PM ET
By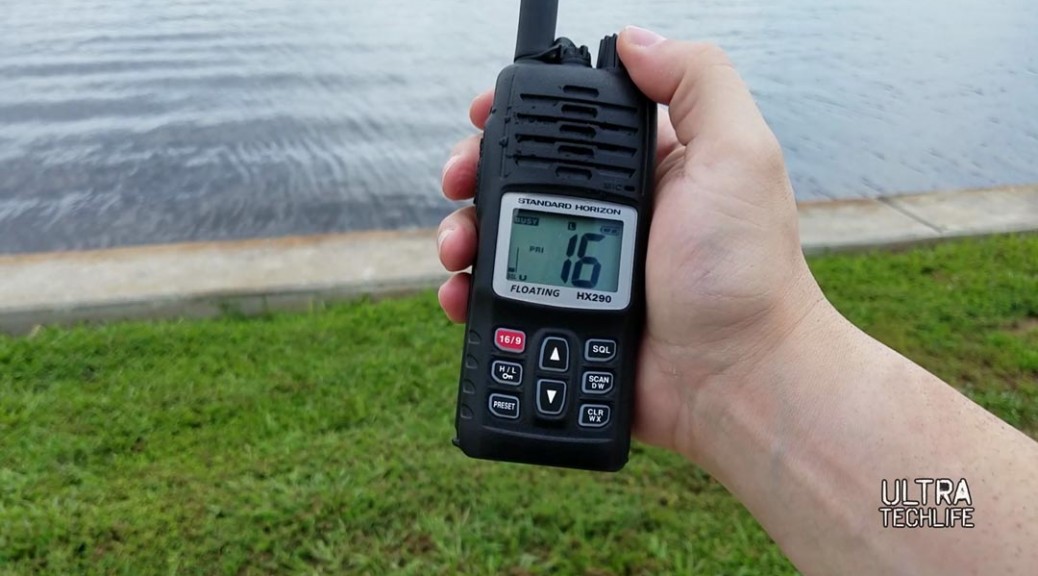 Keeping a marine VHF radio while on the water is a great safety investment. You have lots of choices in portable radios, but a few of them stand out with excellent battery life and power output. In an emergency, you want to be seen and heard. The HX290 is a floating submersible tool that can keep you informed of severe weather and keeps you one button away from help. We put this model to the test by submersing it in a pool and taking it out to Lake Monroe, Florida to measure communication distance. This is one radio you want to consider buying.
Marine VHF Radio
It's hard to find a radio that actually preforms to all its marketing for. Standard Horizon is constantly updating product designs and features, informing us that they have a newer model coming soon. The HX290 is still available from some retailers and it's preferred because of the traditional design, volume knob, and in-between size. Its size means that it fits great in the average adult hand. One of the most important things is this radio functioned well underwater and for communications distance. You want signal reach and long battery life in a portable radio. If you're boating, kayaking, or otherwise on the water, you really should invest in a marine VHF radio. Marine frequencies are what people use to call for help and communicate with each other.
A backlit keypad and large buttons make it easy to operate with gloves. Functionality is simple, most people probably won't even need to consult the owner's manual before using it. There's a quick access key for channel 16/9 switching, squelch, and power controls. The nice thing about this model is the volume knob allows you to always have a way to instantly change the volume. Some of the other models remove this knob and replace it with volume keys – which can be both a positive and negative thing.
There's an option to use a dual frequency watch, but most people just don't use it. You can also set up to 10 favorite channels for quick access. The scanning function is pretty quick for its class of radio. Scanning is something interesting to do when you want to see what you can pick up at a busy port, lake, or beach.
Submersible
The HX290 has an IPX8 rating, which basically means you can have it underwater for 30 minutes at 5 feet. This radio isn't particularly designed to be used underwater. The idea is that if you fall overboard or are on a boat that sinks, this radio can get wet and still function. In fact, we put this submersion rating to the test by using it in a pool for 45 minutes with no issues. Some radios have a unique "burping" function that expels water out of the speaker – taking time to work normally again. We tuned a NOAA weather frequency in and it can actually be heard the entire time underwater. We could hear and transmit any time we wanted – no delays. The same cannot be said for all portable marine radios. You want to make sure the radio is attached to you, if you're going to be in the water. Just because it floats doesn't mean it won't float away from you. For visibility purposes, there's a small glow strip so this can be seen at night. The radio does excellent in and around the water.
Power Output
We took the radio to Lake Monroe, Florida to test the communications distance. This radio can be set to 1 watt for low power and 5 watts for high power. Using the radio in the low power setting will increase the battery life, especially if you spend most of the time listening (in standby). To make this more accurate, we used Google Maps to measure the distance of a test vessel. On 1 watt of power we were able to reach another person about 3.5 miles away. The person receiving us reported our signal as loud and clear, which means we likely reached further than this distance. Conditions will vary, but the best way to communicate is line-of-sight, with little to no obstacles, and with the radio about 6" away from your mouth. You can always increase the power to 5 watts, if necessary.
Battery Life
It was interesting to note the weight of the radio with the battery installed, just under 1lb. The 1140 mAh Li-Ion battery feels very light. If you use the radio on standby (mostly listen), and keep it set to low power, you could use the radio all day. Expect half a day with moderate transmit usage. You get a drop-in charger and the AC/DC adapter to keep you charging no matter where you are. Always fully charge your radio before taking it with you on the water.
Reception
Besides battery life and power output, the way to tell you have a good radio is to also check out the radio's ability to receive various signals from far away. We tuned in multiple NOAA Weather Radio (also has alert option) frequencies that had known distances. Receiving multiple weather stations typically means you have good receive ability. This radio can also be adjusted for squelch to detect weak signals or set to a higher level to ignore them. The best setting for normal use on the water would be setting the squelch to the first or second LCD squelch bar.
Waterproof Tips
This radio has a screw for an optional speaker/microphone attachment. Make sure that the radio's antenna and speaker/microphone cover are securely screwed in to prevent water from entering the radio case. You should use the wrist strap, if you're going to kayak or be in the water. Have a way to attach this radio to you so it doesn't float off, especially in a current. If you get this wet with saltwater, be sure to wash it off with freshwater at some point.
Final Thoughts
The HX290 is a good radio for $100 that gives you reach, floats, is submersible, and gets decent battery life. If you're lucky, there's also a summer rebate program going around that offers money back with proof of purchase from a retailer. Standard Horizon does offer a 3 year warranty and flat lifetime repair option. A marine VHF radio is a good safety investment for anyone regularly on the water. A more powerful battery would make this an even better unit, but you can't go wrong with this radio.
Download/View the HX290 Owner's Manual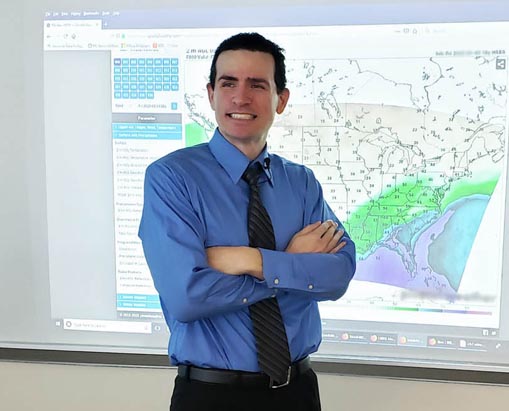 About Author:
Ben Alonzo
is a scientist, tech expert, professor, and director of
ULTRATechLife.com
. He's currently CEO of the media and tech firm
Storm Sector
. Ben holds an M.S. in Geoscience, M.S. in Nutrition and Health Sciences, and a B.S. in Geoscience. He's a highly-rated professor that teaches several courses at multiple colleges, including earth science, environmental science, oceanography, meteorology, and public health. His diverse background spans numerous science fields, enterprise network and computer systems, healthcare, telecommunications, weather forecasting, consumer electronics, computer programming, and web development. Ben holds numerous professional licenses and certifications, ranging from information technology to healthcare and emergency medical technician. He's been writing about science and technology for over 10 years. You can also see some of his past articles on the Houston Chronicle, eHow, Sciencing, Hearst, and other news networks. In his free time, he loves to scuba dive, travel, and write guitar music.
More about the author.
---