Disney World during coronavirus – overpriced, underwhelming, inconvenient
Oct 09, 2020 @ 3:07 AM ET
By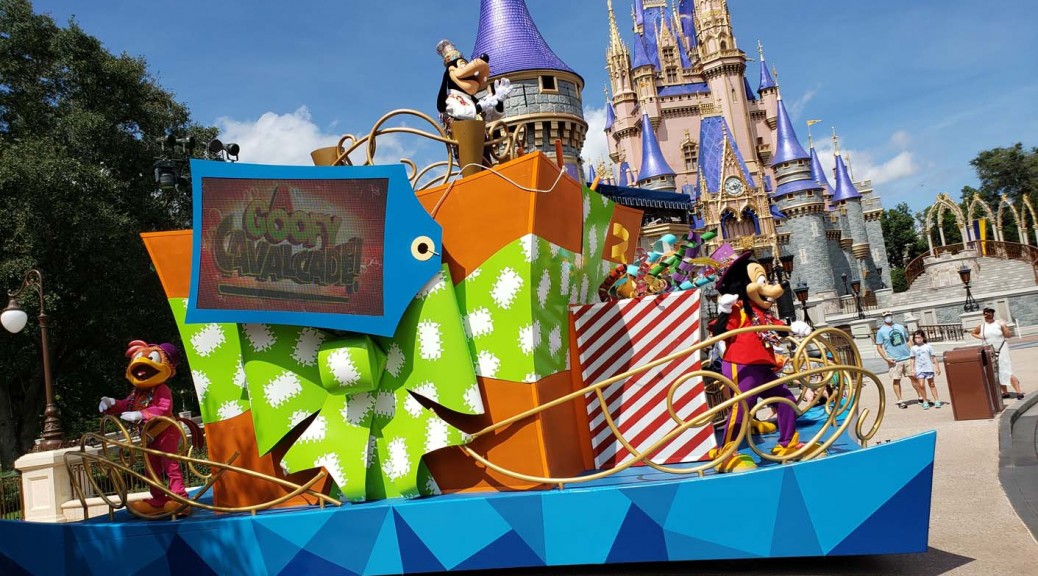 I recently visited Disney World in Orlando, Florida just to see what the social distancing looks like inside the theme park. It was also my goal to see what things were open and closed, including finding out how much they were charging during this time of extreme economic hardship. I usually try to inform people about good consumer choices, this is no exception. I'll explain why I don't think it's worth going to Disney World, mostly because it's overpriced and the convenience element is not there.
It's just not the same, and if you think the lines aren't long because of the pandemic, think again.
Despite many things being closed (such as some concession stands and theme park kiosks), the price for a Florida resident adult (anyone over 10) to get into Disney World is about $130. That doesn't include tax! This is a hefty price, all things considered.
You'll also have to pay $25 per day to park, which is absurd. It was already absurd before the pandemic, but now there's no transportation from the large guest parking lots to the theme parks. If you have trouble walking or it rains, you're screwed. I couldn't believe how far people had to walk to get from the parking lot to the front of the theme park ticket gates. And it's been hot during the day (feels like 95 degrees).
Coronavirus Social Distancing
Many will argue about whether places like this should even be open, but it is a business. Without running at some capacity, they would likely have to dip into corporate savings, something they hate doing. I don't doubt Disney World has some serious capital, despite claiming losses due to the pandemic. They are one of Florida's largest employers. So for individual workers, they need the money to pay the bills. On the other hand, the park still does employ some social distancing signs and the staff walks around with social distancing reminders. They also frequently make sure guests that are standing in lines indoors are somewhat separated.
It's a bad situation, financially speaking. Over 8,800 Disney workers were laid off just this week here in Florida.
We were told Disney World is operating at a reduced capacity to sort of employ some kind of social distancing safety method. You would think this means shorter, faster lines for rides, but lines are just as long as ever.
I couldn't believe that the wait to get on rides didn't change much from any other time I've gone to the theme parks over the years.
Lines were long and twisting all over the place, perhaps longer because they extended outside and to areas that were not previously part of a line, primarily to facilitate separation of people of at least 6 feet. This really complicates things because people stand outside in the heat and there were no cooling fans or mist systems. It really felt miserable.
There were guests that came out to the park and basically went around trying to shame people, being obsessive. They displayed anal retentiveness that was so obnoxious. People were complaining about others not standing exactly 6 feet apart, essentially trying to mumble about other people in line, saying things like "she is so stupid, look at her" or "I guess he can't read." Imagine waiting in a line for 45 minutes, listening to some obnoxious couple complain the entire time about guests and their girlfriends or kids not standing 6 feet away.
This is where ignorance comes into play.
Everyone has an opinion but not everyone understands an issue or is a public health expert. People were being shamed because they were holding hands in line, like a girlfriend and boyfriend, or large families were standing together, which made the obnoxious people angry. Like a parrot, they kept mumbling "you're not social distancing, you're smart." Yet, they too stood in line. It must have not been too concerning because they continued to stay in line with everyone else for 45 minutes just to ride the Haunted Mansion attraction.
If you're really that concerned about coronavirus and people not social distancing, you need to avoid theme parks, Walmart, Target, gas stations, grocery stores, movie theaters, beaches, night clubs, bars, etc. Hypocrite much?
Talk about annoying. You're trying to enjoy yourself and it's just not worth it.
Prices are just too high in the park. The ticket prices are too high. It cost me almost $5 bucks just for an unsweetened tea with ice. Between the resident theme park ticket and parking, it costs about $175 per person just to get into the park.
Missing Elements
There were no character shows, other than occasional parades, but the characters stood on top of the parade vehicles and didn't mingle with people. It wasn't personal, the traditional experience you would expect when visiting one of the Disney theme parks. There were no castle shows either, which I think are pretty cool. This makes the parks kind of boring.
In fact, there's a lot of construction going on and it looks terrible. I felt ripped off when I got inside the park. You don't get the best bang for your buck. I can't imagine trying to take a family of 4 to the parks right now. It's not worth it at all. It's not just because of the pandemic, it's all things considered.
Alternatives
For individuals and families, at least until Disney reduces prices, opens everything at full capacity, and the coronavirus threat is over, you should save your money and go somewhere else. You'll get more bang for your buck, won't have to deal with closures, long lines, heft parking prices, overpriced food, obnoxious people, and lodging will be cheaper as well. In fact, other places may be running specials because they need your financial support.
Considering the pandemic, cheaper, safer options include going to a wide-open beach, public park, going hiking, basically look for something fun. Families need to be saving money right now so I would advise you to either wait or just find another outdoor activity to do.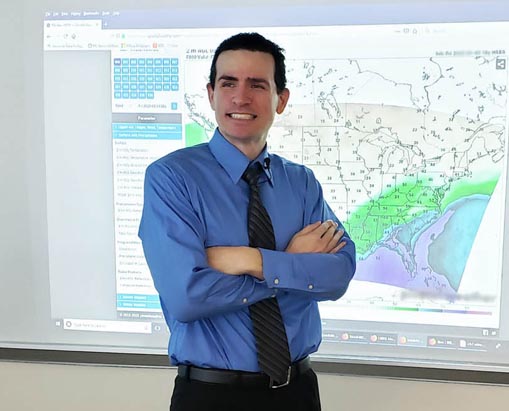 Author:
Ben Alonzo is one of the world's most unique science and tech experts. He founded ULTRA TechLife and is the CEO of the tech firm Storm Sector, LLC. Ben holds an MS in Information Technology, MS in Geoscience, MS in Health & Nutrition, and a BS in Geoscience. He is a highly rated professor that teaches a wide variety of college courses within earth and environmental sciences as well as within computer sciences and public health. His diverse background spans information technology, cybersecurity, healthcare, weather forecasting, consumer electronics, graphic design, web development, and business leadership. He holds numerous professional licenses and certifications, ranging from information technology to healthcare and emergency medical technician. Ben is a tech entrepreneur and is business partners with multiple restaurants. He is a fitness pro, health scientist, a licensed private pilot that loves flying, and enjoys independent filmmaking. He has written about science and tech for over 10 years. You can see some of his past articles on the Houston Chronicle, Heart, and other networks. In his free time, he likes scuba diving, storm chasing, traveling, making music, and drones.
More about author.