Check out these 10 great unique places to eat in Orlando, Florida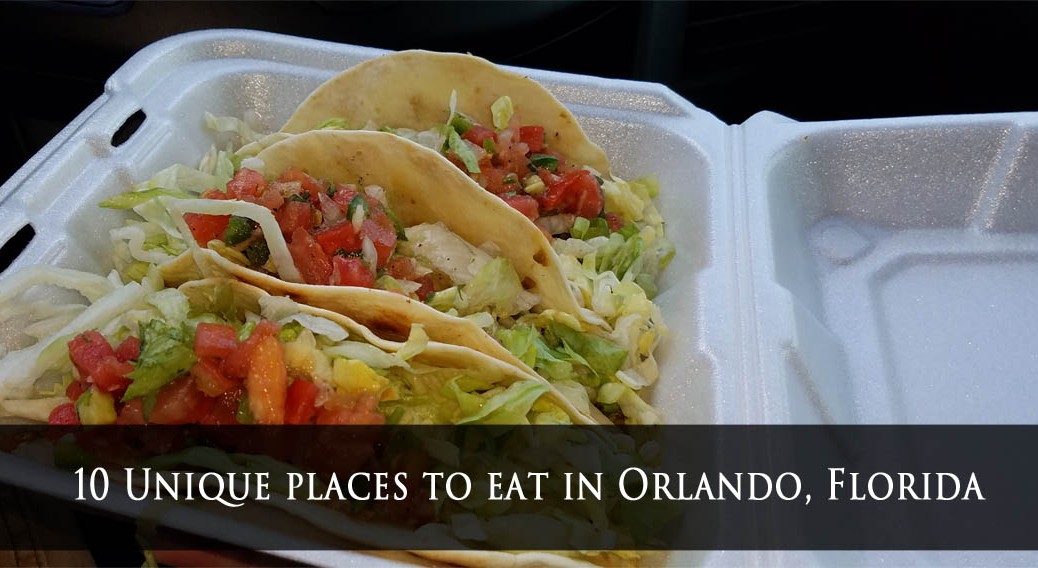 It's always good to try new things — and a weak economy means people are always looking for budget food. Between working multiple jobs, directing projects, and hundreds of students, it's hard to regularly go out and discover great restaurants. But every now and then, I'll run into a great place to eat that doesn't break the bank. There's a lot of budget-minded places that are worth sharing to others. Not all of them have WiFi, but they're a great place to get a bite to eat. Why not try one of these good places to eat, if you're ever in the Orlando, Florida area?
Good Food
I've done it before – living paycheck to paycheck and sustaining my mortal self by partaking in a steady diet of ramen noodles, frozen pizza, beef jerky, hot pockets, and the occasional cheap beer. We all need to take a break from the internet, programming, servers, and social media. Go out and eat! If you look hard enough, you can find some pretty cheap places to eat. Cheap places don't necessarily mean crappy food, but you have to be careful. Read the reviews and look at their website before heading out to the restaurant. Most of these places will do take-out orders, if you like to hide while you eat – just take the food home… to your cave, layer, retreat, or dorm room.
There's also something fun about just trying something new. Restaurants that also offer larger menus (more choices) can also turn into a tasty lottery, especially if you find yourself unable to decide which awesome thing you're going to order. I figured I would share just a few good restaurants, if you're ever going to be in the Orlando, Florida area. Try some of these places out and see what you think!
Here are 10 awesome Orlando restaurants:
A good Mexican buffet is hard to come by. El Potro has multiple locations and each have a buffet. Check their website for buffet times. They have great prices and the food is really good.
This is a Mediterranean restaurant near the University of Central Florida (UCF). The first time I had this place, I was skeptical, since it was small. The food is actually pretty good and you get lots of choices in sides. I recommend the chicken Shawarma platter.
If you want something late, this is your place. South Philly Steaks is in the UCF area and is open very late. My favorite thing here is the "Sexy" cheese steak sandwich. The french fries and onion rings are unique here.
Gringos Locos is kind of an icon in the Orlando bar scene.
It's usually open until 3am nightly and offers many different tacos, burritos, nachos, and enchiladas. My favorite are the chicken street tacos. Beware of the terrible parking situation at each of their locations, but it's worth the bite to eat.
This place has been described as kind of a Hawaiian-style surfer joint. The décor is kind of cool, but the food is better. You can get burgers, or just go for the awesome tacos. I don't care for the chips and dip, but the rest of the food is pretty decent.
If you like barbecue, try 4 Rivers. They've opened multiple locations in Orlando and the brisket is excellent. Be sure to choose whether you want lean or moist. I also hear the mac-n-cheese is pretty sweet. I don't like that this place is closed on Sunday. The best time to go here is late afternoon in the middle of the week. Expect longer lines during peak times because this place is popular.
Everyone's had pizza, but this place is kind of a step up from basic pizza. The dough is awesome and there are multiple locations. They've recently changed their signage, but their reputation is still pretty good. It's not the cheapest pizza, but it's worth having your friends chip in and share the meal.
The best location is in Oviedo, Florida. You don't get charged for toppings here! Put everything you can imagine on pizza. You can get a personal size or something larger. This pizza is way better than frozen crap you make at home. Be sure to take someone with you because the inside of this place is pretty quiet with plenty of space to enjoy your meal.
If you want late night gyro sandwiches, try this downtown location. Beware of the drunks and the walking distance at night. Travel in groups of people and enjoy this place. I recommend eating your gyro within 15 minutes of getting it because the pita gets pretty soggy in just a little amount of time. The meat is really good, regardless.
Tacos El Rancho has a few Orlando locations, but their tamales are pretty damn good. I've been to many Orlando Mexican restaurants, but few of them have authentic, tasty, moist, pork tamales. Beware of the parking situation at their downtown area, it requires coins and they do give you tickets. Their burritos, tacos, and tamales are pretty tasty. Interestingly enough, I'm not a big fan of the salsa at this place. You can dine-in or just take your food home. Don't forget to try the tamales. Call ahead because they often say their tamales are sold out!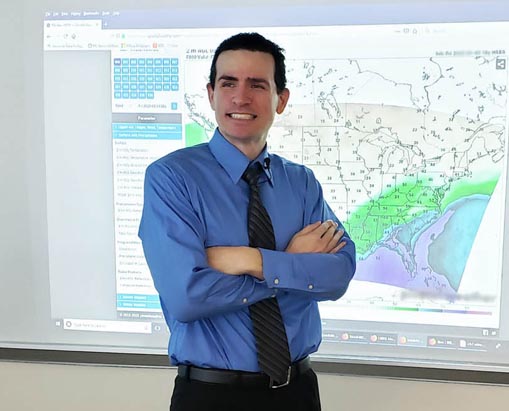 About Author:
Ben Alonzo
is a scientist, tech expert, professor, and director of
ULTRATechLife.com
. He's currently CEO of the media and tech firm
Storm Sector, LLC
. Ben holds an M.S. in Geoscience, M.S. in Nutrition and Health Science, and a B.S. in Geoscience. He's a highly-rated professor that teaches several courses at multiple colleges, including earth science, environmental science, oceanography, meteorology, and public health. His diverse background spans numerous science fields, enterprise network and computer systems, healthcare, telecommunications, weather forecasting, consumer electronics, computer programming, and web development. Ben holds numerous professional licenses and certifications, ranging from information technology to healthcare and emergency medical technician. He's also a pilot that loves flying his own plane whenever he can. He's been writing about science and technology for over 10 years. You can also see some of his past articles on the Houston Chronicle, eHow, Sciencing, Hearst, and other news networks. In his free time, he loves to scuba dive, travel, produce videos and write guitar music.
More about the author.