Black Friday is dead and that's a good thing because most Americans are broke, living paycheck to paycheck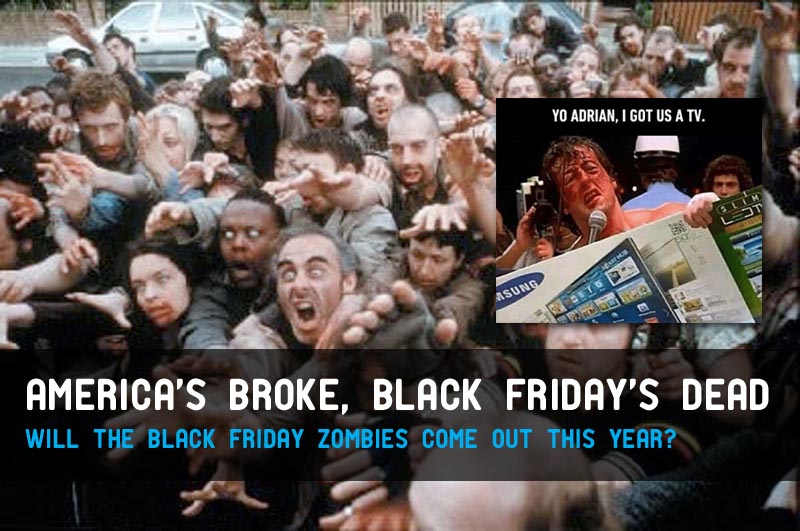 There's a fight in isle 7! Two broke people fight over a cheap piece of junk on a hyped shopping day, the typical Black Friday scene. The once-a-year mad rush on retail stores, you know, when people trample others, push, and shove, just to get that pair of towels that's fifty cents less, may finally be a thing of the past. Black Friday was a day around the Thanksgiving holiday where people lined up hours ahead of "doorbuster" events, in hopes of scoring some kind of product at a discount that wouldn't exist any other time of the year. But now Black Friday isn't even on Friday, nor is it one day out of the year, and its popularity has dramatically declined, almost to the point of death. Economists say there are multiple reasons why people are skipping Black Friday, Gray Thursday, Green Saturday, or Cyber Monday, whatever it calls itself now.
Video: Watch people turn into zombies, just to get a cheap piece of junk they could normally buy, at probably a lower price, just a few days later. How can Americans spend money on Black Friday, if they're already living paycheck to paycheck?
Video: How can Americans spend money on Black Friday, if they're already living paycheck to paycheck?
Black Friday's Dead, America's Broke
It isn't a pretty picture. There's probably multiple reasons why Black Friday is quickly declining in significance, especially among younger Americans. At least 75% of Americans are living paycheck to paycheck. Over half of Americans are in debt that cannot be paid. The cost of living continues to rise for all income levels. In 2018, more Americans will also feel the sting of higher healthcare costs, especially because the country is too stubborn to adopt a more modern system, based on universal healthcare, rather than a focus on profit alone. These factors may very well explain why Black Friday doesn't mean what it used to, but that's not all.
Another factor that's killing the whole Black Friday idea is the fact that many sales don't even occur on Friday. Retailers began sales before this period, which kind of makes the term meaningless. According to various shopper surveys, just over half of people say they won't bother shopping this Black Friday. They say that consumers can find sales throughout the year, not just limited to November or December. Forbes also points out that most consumers are still motivated by good price discounts, but they felt they could get good prices nearly any other time of the year.
Business Insider once looked at the numbers from 2015, stating that there were 102 million shoppers that went to actual stores that year. If you compared that number from 2012, the amount of people actually going to stores was 45 million less. Many are just shopping online or on another day, which is also killing the whole Black Friday habit.
Online vs. Brick-and-Mortar Shopping
One other thing to consider is the battle between traditional stores and the new online shopping experience. Each have their own advantages and disadvantages. For example, returns are much easier for brick-and-mortar stores. However, online stores have less overhead and can offer higher discounts as well as tax free options and free fast shipping. People have more choices online because they're not limited by driving distance, store hours, limited shelve displays, or one store at a time. This is a battle that will continue and it will be interesting to see how online retailers take over traditional shopping centers. The convenience factor alone means people can shop from the comfort of their own home, without worrying about finding a place to park or battling the people at the doors that are pushing, shoving, and fighting over retail sales, especially during Black Friday. Who wants that? Is it really worth it? Many consumers will be asking those questions.
Video: Americans fighting over overpriced junk. Don't you wish people would get this interested in science and national health? They will stand at the doors for hours, waiting to get junk that quickly depreciates, but they don't bother doing a thing about health, science, the homeless, or any other important issue. Let's hope that changes soon.
Black Friday 2017
ULTRA TechLife reviewed hundreds of Black Friday ads for tech deals and we've determined nothing of particular value is worth mentioning. Although there are some discounted high-definition televisions, computers, and other electronics, most of them were available at a better price, at another time, and didn't have the best features for the Black Friday price listed. Consumers aren't going to miss anything, if they skip Black Friday 2017. We will continue to highlight unique consumer electronics, budget values, and product reviews throughout the year. If we see something really cool at a great price, we'll be sure to share it with everyone. As always, stay safe, if you plan on venturing out into the wild world of Black Friday shopping. Don't waste your money. That should be more important now than ever before.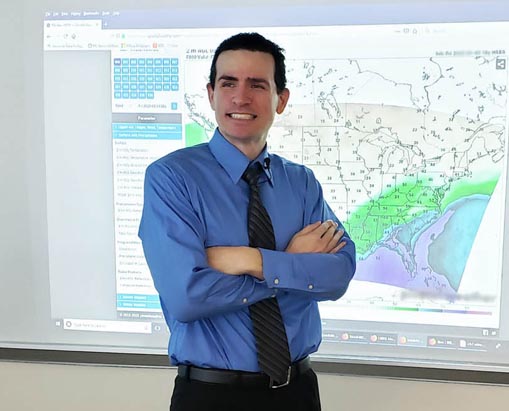 About Author:
Ben Alonzo
is a scientist, tech expert, professor, and director of
ULTRATechLife.com
. He's currently CEO of the media and tech firm
Storm Sector, LLC
. Ben holds an M.S. in Geoscience, M.S. in Nutrition and Health Science, and a B.S. in Geoscience. He's a highly-rated professor that teaches several courses at multiple colleges, including earth science, environmental science, oceanography, meteorology, and public health. His diverse background spans numerous science fields, enterprise network and computer systems, healthcare, telecommunications, weather forecasting, consumer electronics, computer programming, and web development. Ben holds numerous professional licenses and certifications, ranging from information technology to healthcare and emergency medical technician. He's also a pilot that loves flying his own plane whenever he can. He's been writing about science and technology for over 10 years. You can also see some of his past articles on the Houston Chronicle, eHow, Sciencing, Hearst, and other news networks. In his free time, he loves to scuba dive, travel, produce videos and write guitar music.
More about the author.